Patriot Headers
Patriot Exhaust products continue to offer the best value for the dollar of any header brand in the industry. Known for years as the primary exhaust supplier to the Street Rod, Custom and Muscle Car enthusiasts, Patriot continues the tradition of supplying quality exhaust products to the automotive market.
Sale price

$249.95

Regular price

Unit price

/

per

Sale price

$541.95

Regular price

Unit price

/

per

Sale price

$569.95

Regular price

Unit price

/

per

Sale price

$559.95

Regular price

Unit price

/

per

Sale price

$529.95

Regular price

Unit price

/

per

Sale price

$599.95

Regular price

Unit price

/

per

Sale price

$559.95

Regular price

Unit price

/

per
Product Highlights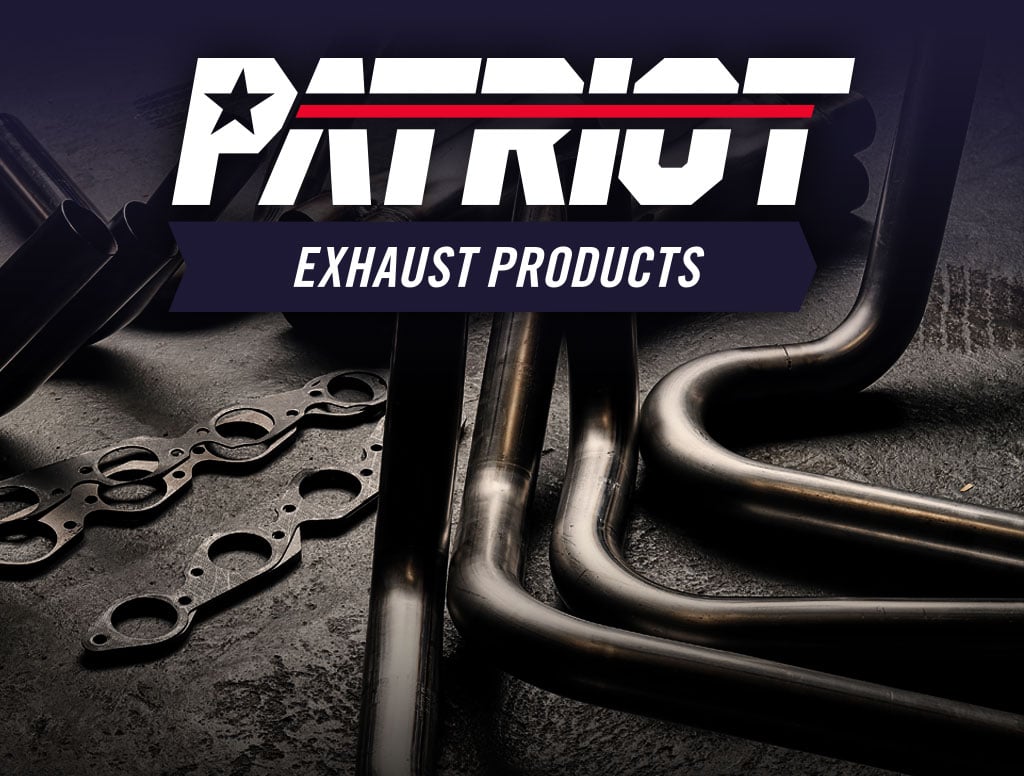 Headers At-A-Glance
Patriot builds headers for both Universal Applications (like Street Rods) and Specific Vehicle Fitments. The style of header is influenced by application and intended vehicle use. Patriot Headers offer several types of headers designs as described below.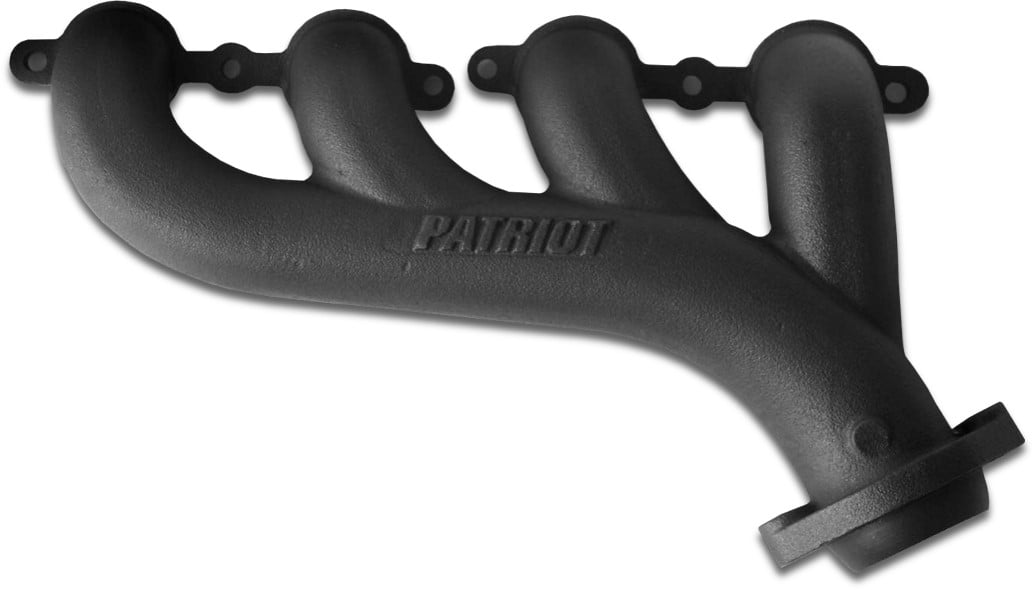 Patriot LS Cast Tubular Manifold
Patriot Cast Manifolds for GM LS Engines offer a wide variety of fitment applications maximizing engine bay clearance for engine swaps. Performance gains are realized with oversized ports and collector outlets compared to original GM factory manifolds. The Patriot LS Cast Manifold also incorporates a sealing dome and with a pair of 304 stainless steel reducers to help route your exhaust system with more adjustment options than the competition and elminating expensive OE gaskets.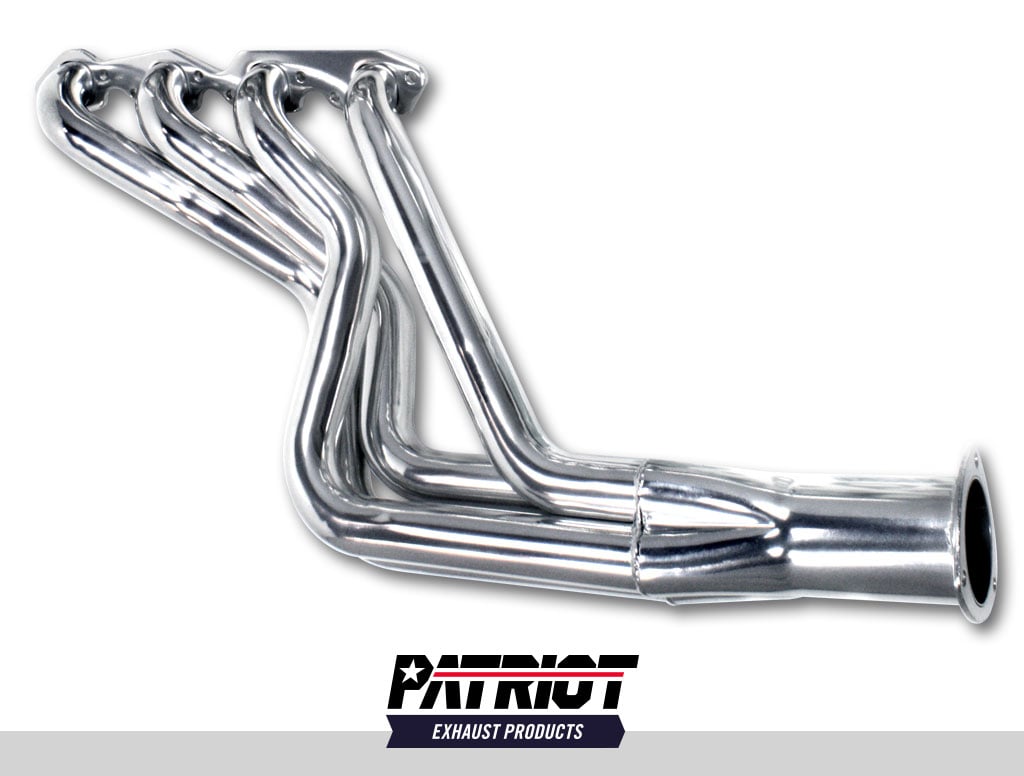 Patriot Long Tube Headers
Traditional Long Tube Headers provide the most power increases across the board and have been the standard for Performance Headers for over 70 years now. Patriot offers many variations of Long Tube applications in multiple tube diameters to suit the needs of the engine combination.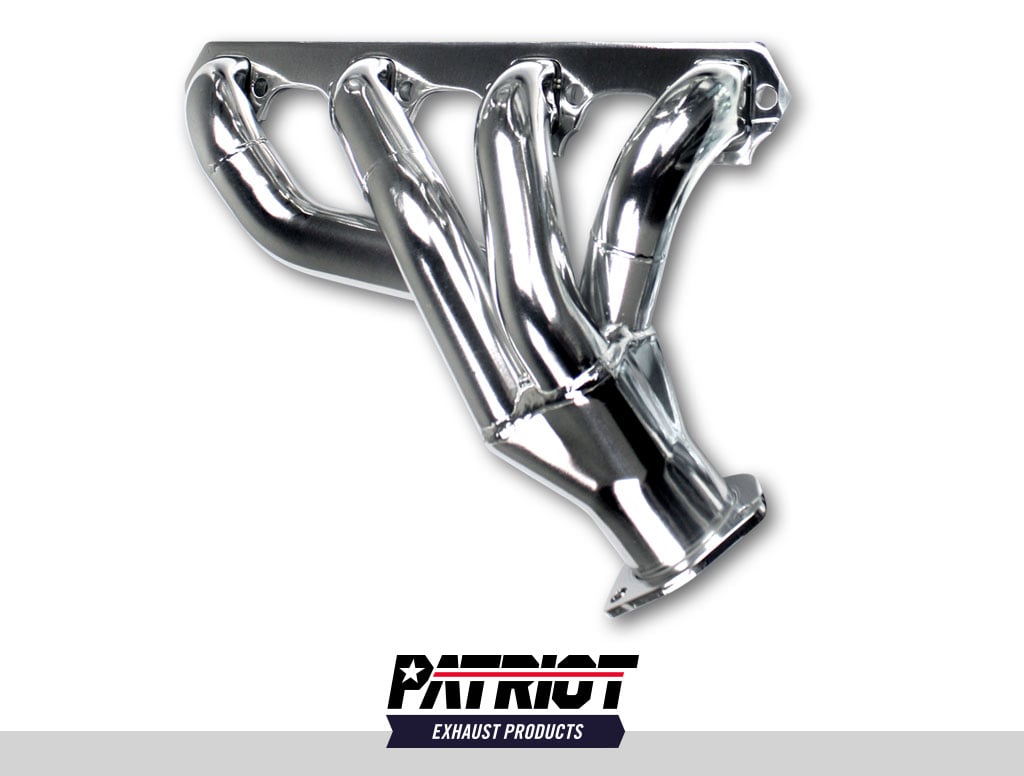 Patriot Mid Length Headers
Mid Length headers offer improved ground clearance and easier installation for today's lowered Muscle Cars, Trucks and Street Rods.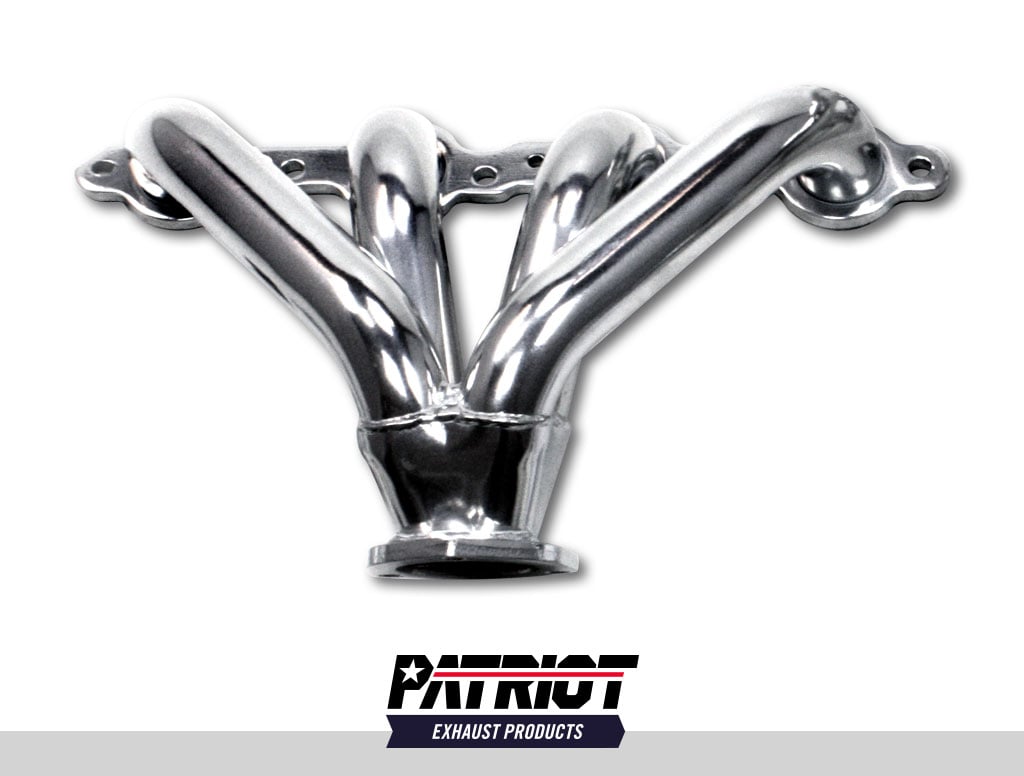 Patriot Tight Tuck Headers
TIght Tuck, aka Block Huggers, are a great solution for the tight engine compartments found on many Street Rods and many early Classic Cars and Trucks. Their universal nature makes them perfect for many tight clearance applications.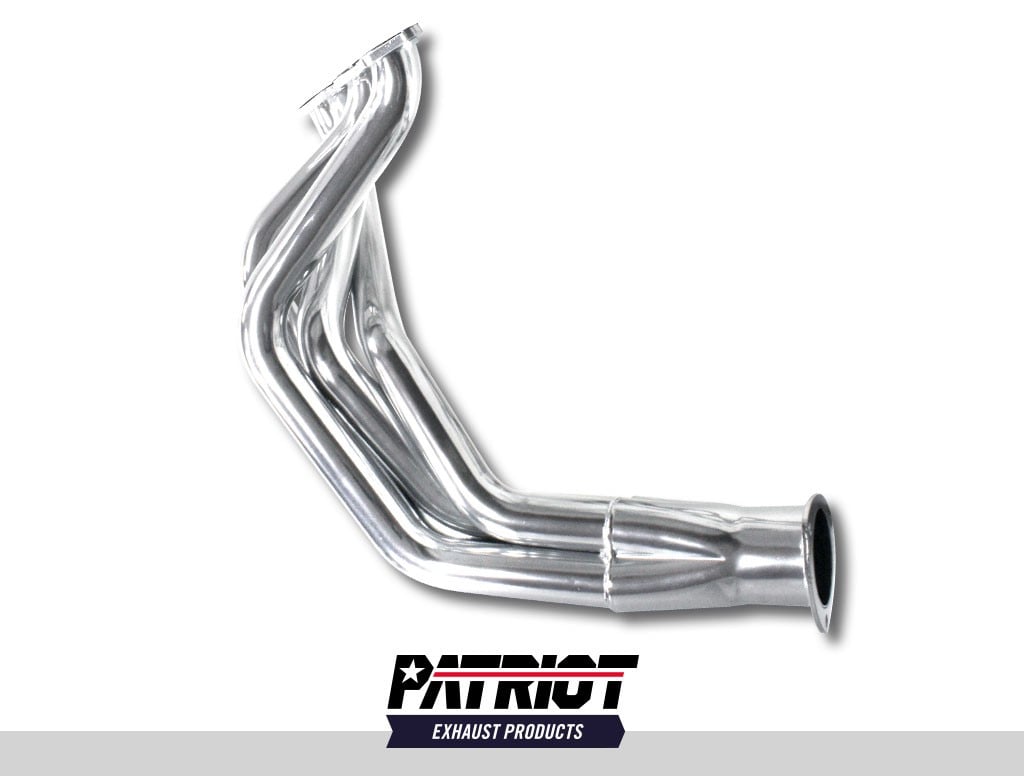 Patriot Full Length & Fenderwell Headers
Originally designed for Drag Race cars, Fenderwell Headers offer improved flow through straighter tube designs and more clearance in the engine compartment with a Classic Gasser look.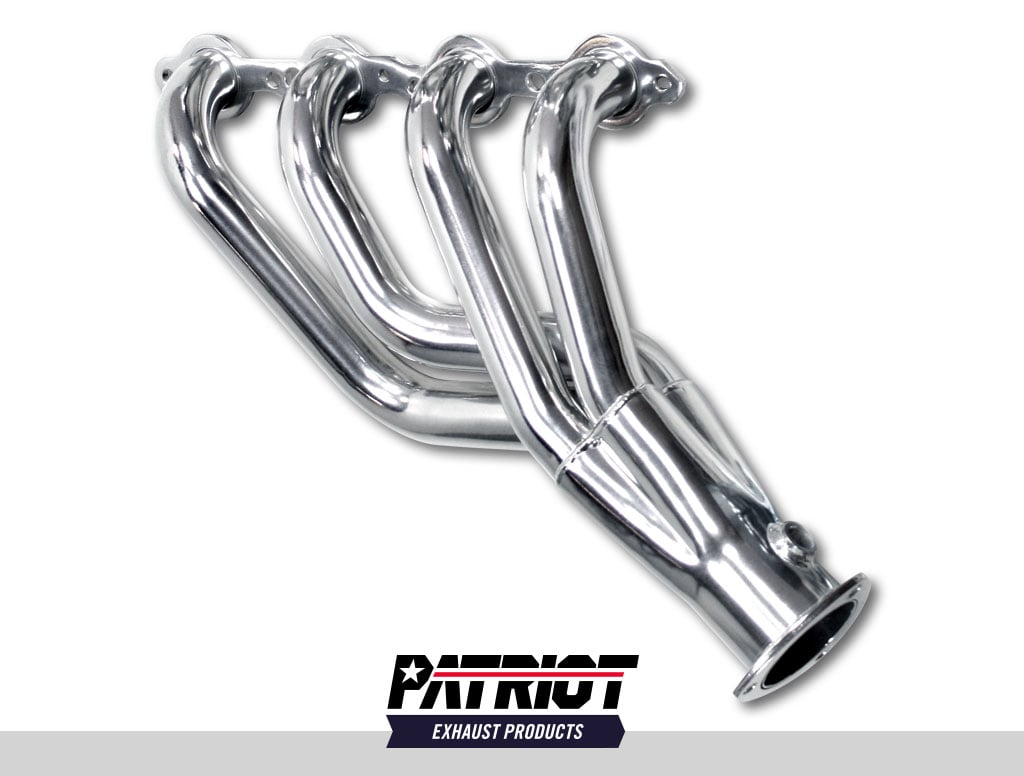 Patriot Tri-5 Headers
Patriot offers header designs specifically for the Tri 5 Chevrolets - Long Tubes, Mid Lengths, Fenderwell and Engine Swap Headers. You'll find them all in the Tri 5 Category.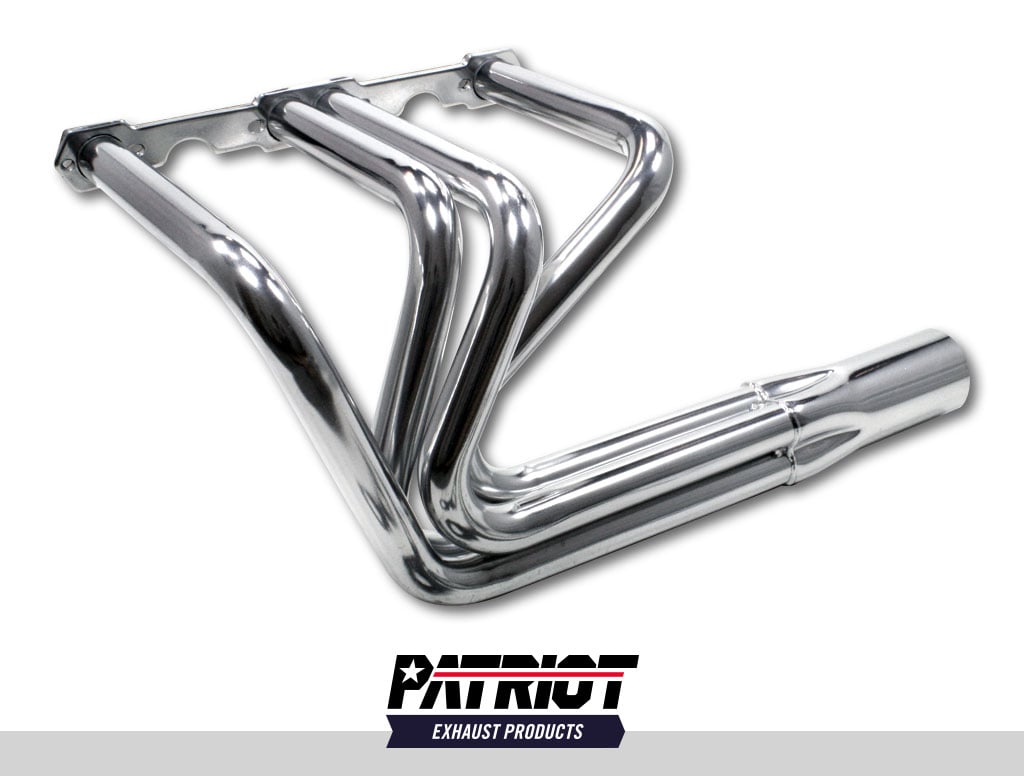 Patriot Roadster/Sprinter Headers
Roadseter Headers are offered in "Classic" or the high performance "Sprint Car" Style. Roadster Headers are typically used in "T" Buckets and Hi-Boy Style Street Rods.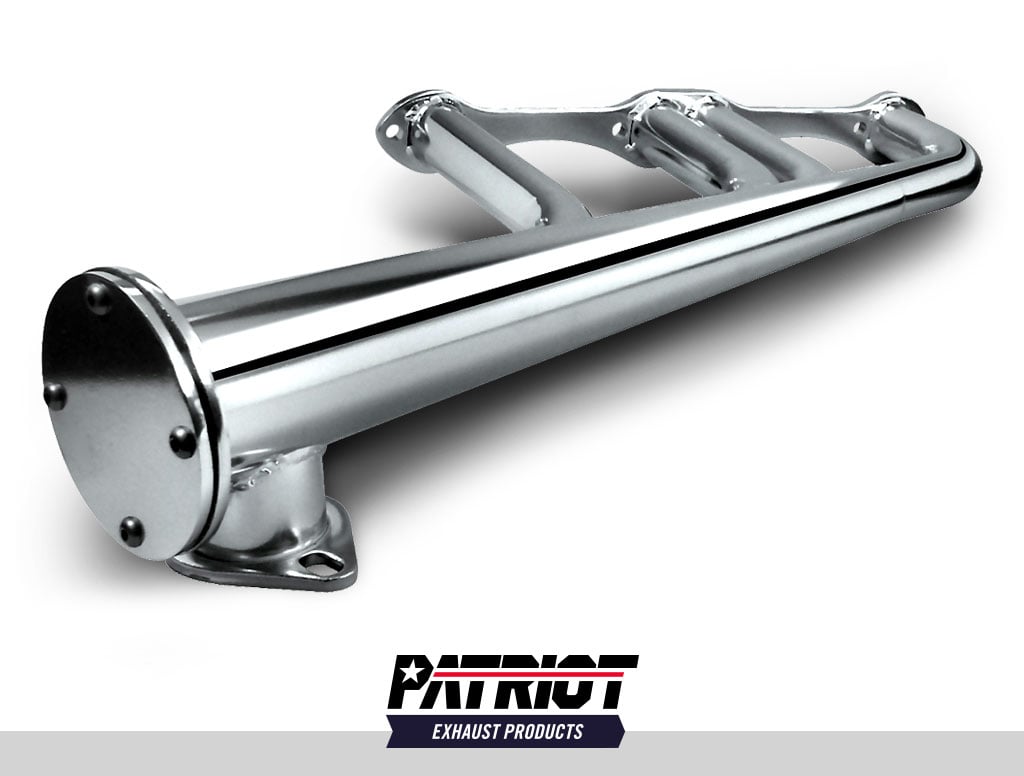 Patriot Lakester Headers
Lakester Headers capture the look and performance reminiscent of Bonneville and Dry Lake Racers. Patriot Lakester Headers have provisions for under car exhaust hook ups and caps for the end of the megaphone, while the Traditional Lakester is meant to run without an exhaust sytem either wide open or with our optional baffle and turn out. Lakester Headers are available as a fully welded ready to run header or in Weld Up kit form for custom applications.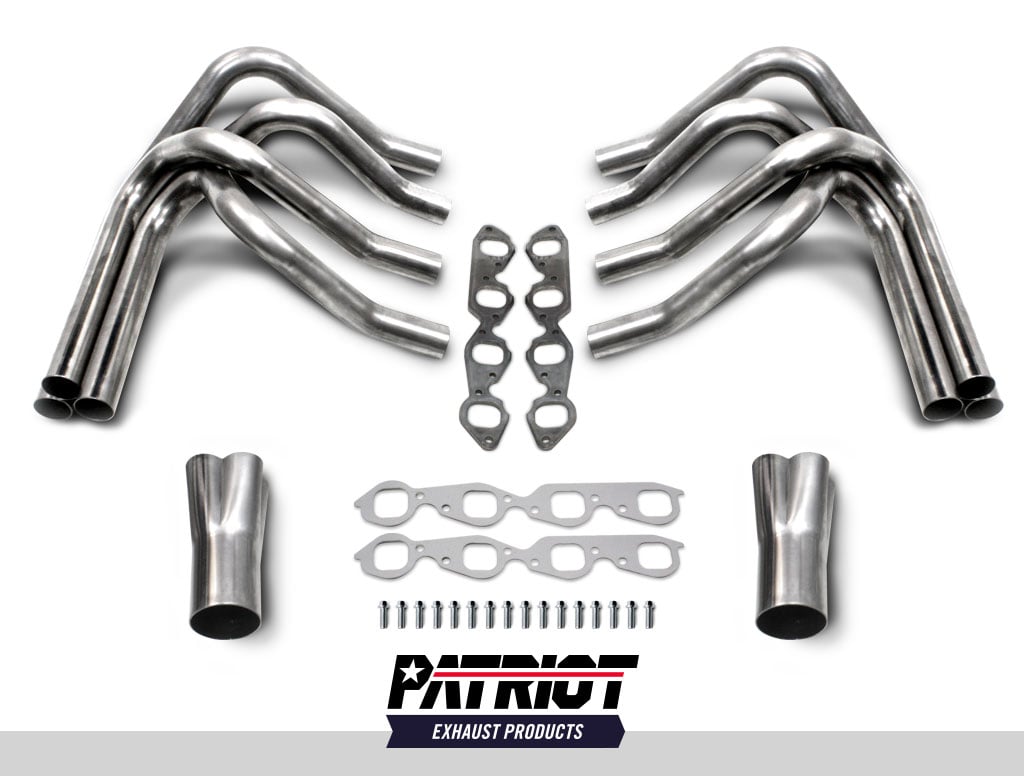 Patriot Weld-Up Kit Headers
Patriot Weld UP Header Kits are designed for Sprint Car style applications where size and fitment are not offered in a standard production header. Great for Race Cars and Street Rods alike. Kits include mandrel bent tubes, flanges, collectors, along with the gaskets and header bolts.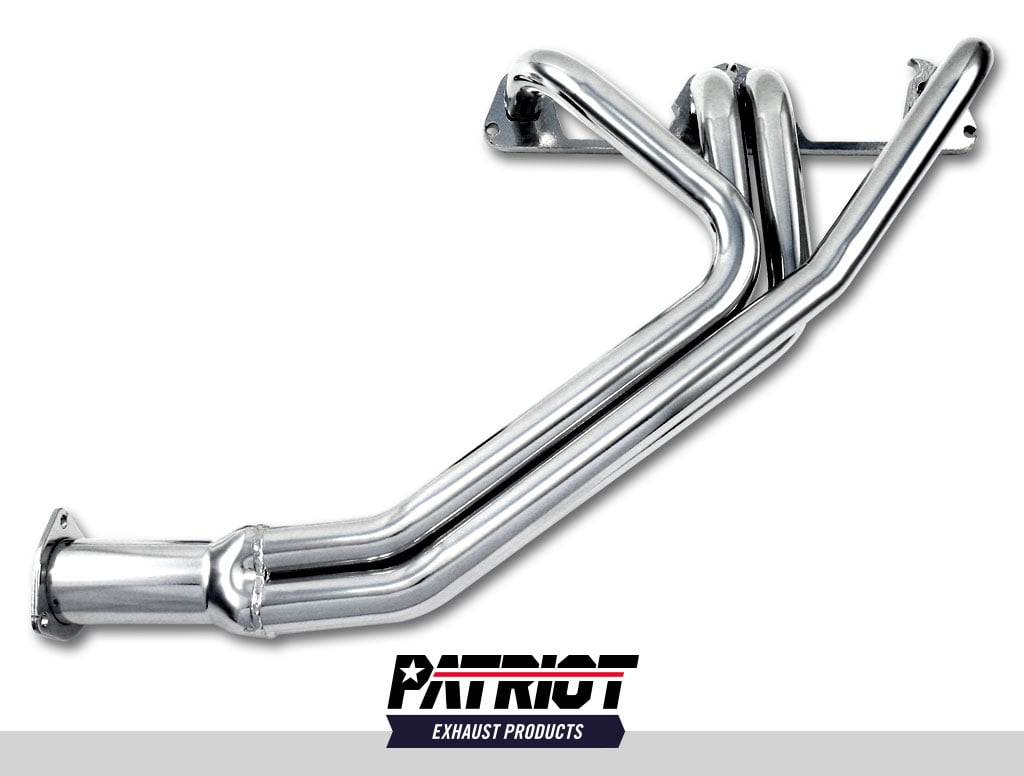 Patriot Classic Import Headers
Long Tube Performance Headers for Jaguar, MG, Volvo, and Toyota Trucks.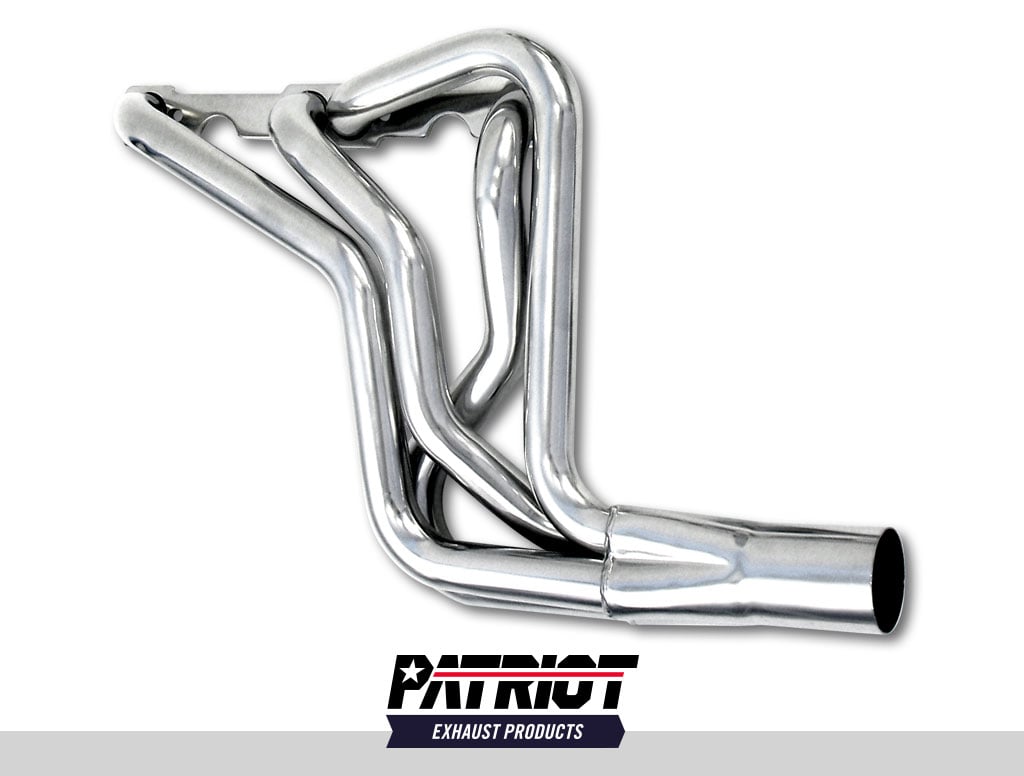 Patriot Circle Track Headers
Patriot Circle Track headers are available for various Street Stock, Mini Stock, Pony Car, Late Model and IMCA style race cars.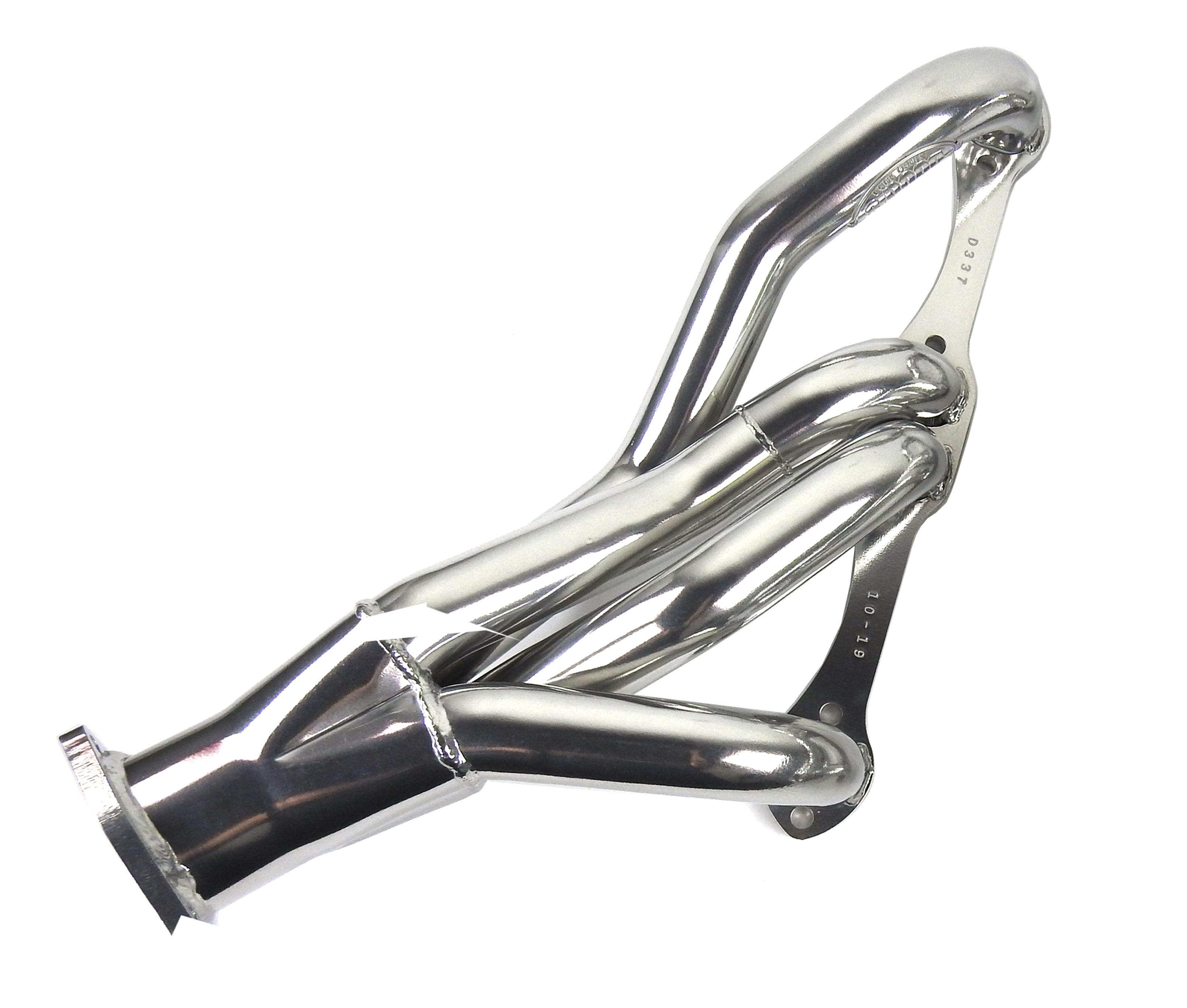 Strong Finish
Everyone wants to have a strong finish when it comes to their headers. Our preferred finish, Metallic Ceramic Thermal Barrier Coating (MCTBC) protects and extends the life of headers by creating a thermal barrier which significantly lowers under the hood temperatures and protects the substrate metal from thermal fatigue. After MCTBC is applied, it is polished with a vibratory finishing process that produces a high luster aluminum appearance. The polishing process compresses and activates the coating creating a surface which is harder and 60% more corrosion resistant than an unpolished surface. The coating is easy to maintain and will last for years under normal operating conditions.
Vendor:

call us

Our qualified team is always here to answer your questions at 909-599-5955

Vendor:

Roadster & Sprint Car Header Dimensions

Find the dimensions for your application