Patriot Exhaust Electronic Cutouts
Out for a cruise or out on the track, Patriot Exhaust Electronic Cutouts give you complete control over the sound of your exhaust. The Patriot Exhaust R&D team has been hard at work perfecting our leak-free butterfly design. We didn't miss any of the details including an easy installation, wireless remote operation, and an extremely desirable price point.
Check out the video where our Director of Exhaust R&D unboxes our new cutouts and highlights the features and benefits.
Product Highlights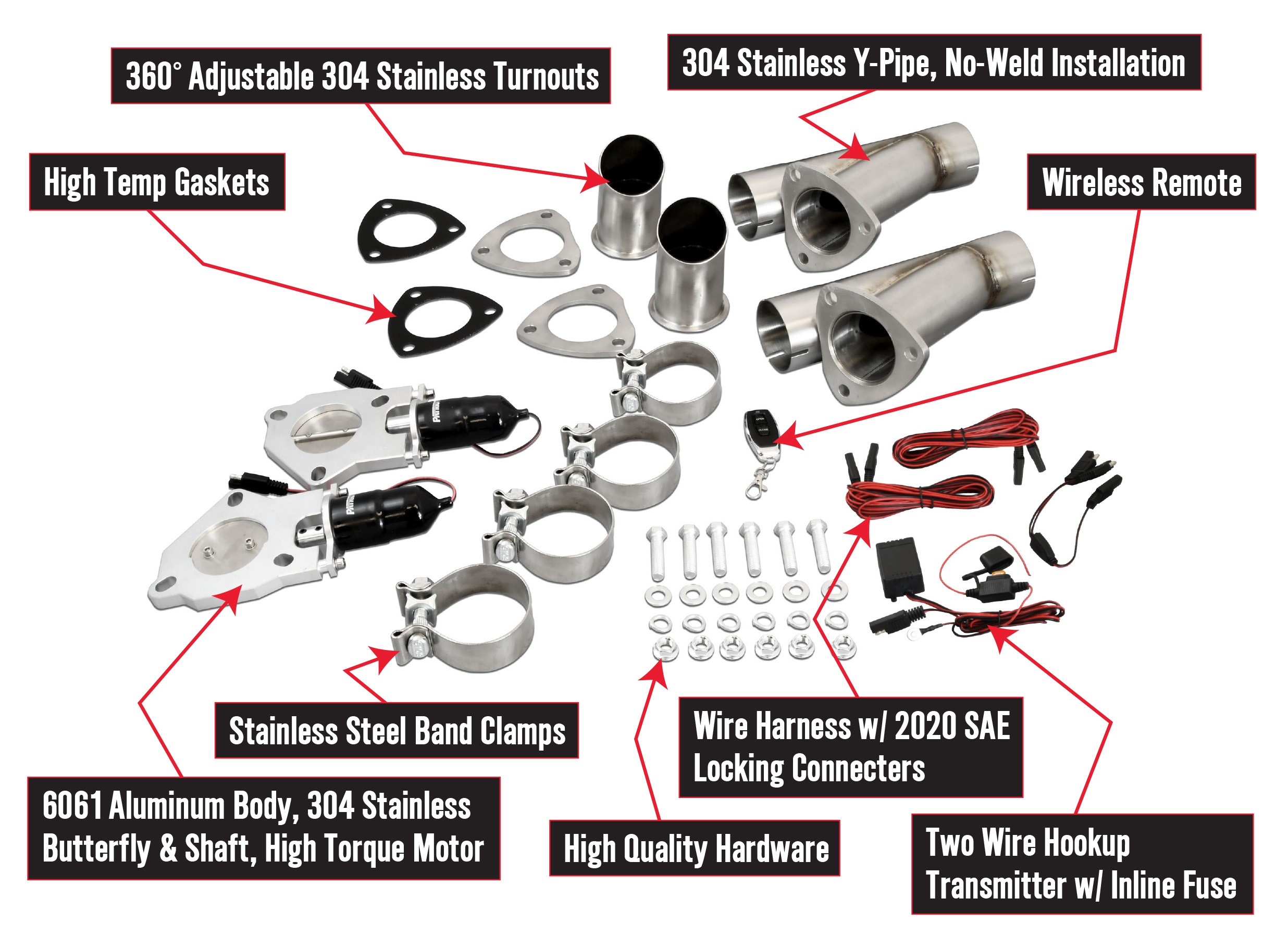 Patriot Exhaust Cutout Callouts
"Details Are Not The Details, They Are The Design" - Charles Eames. We like this quote and think the sum of our details has yielded a superior Electronic Exhaust Cutout design.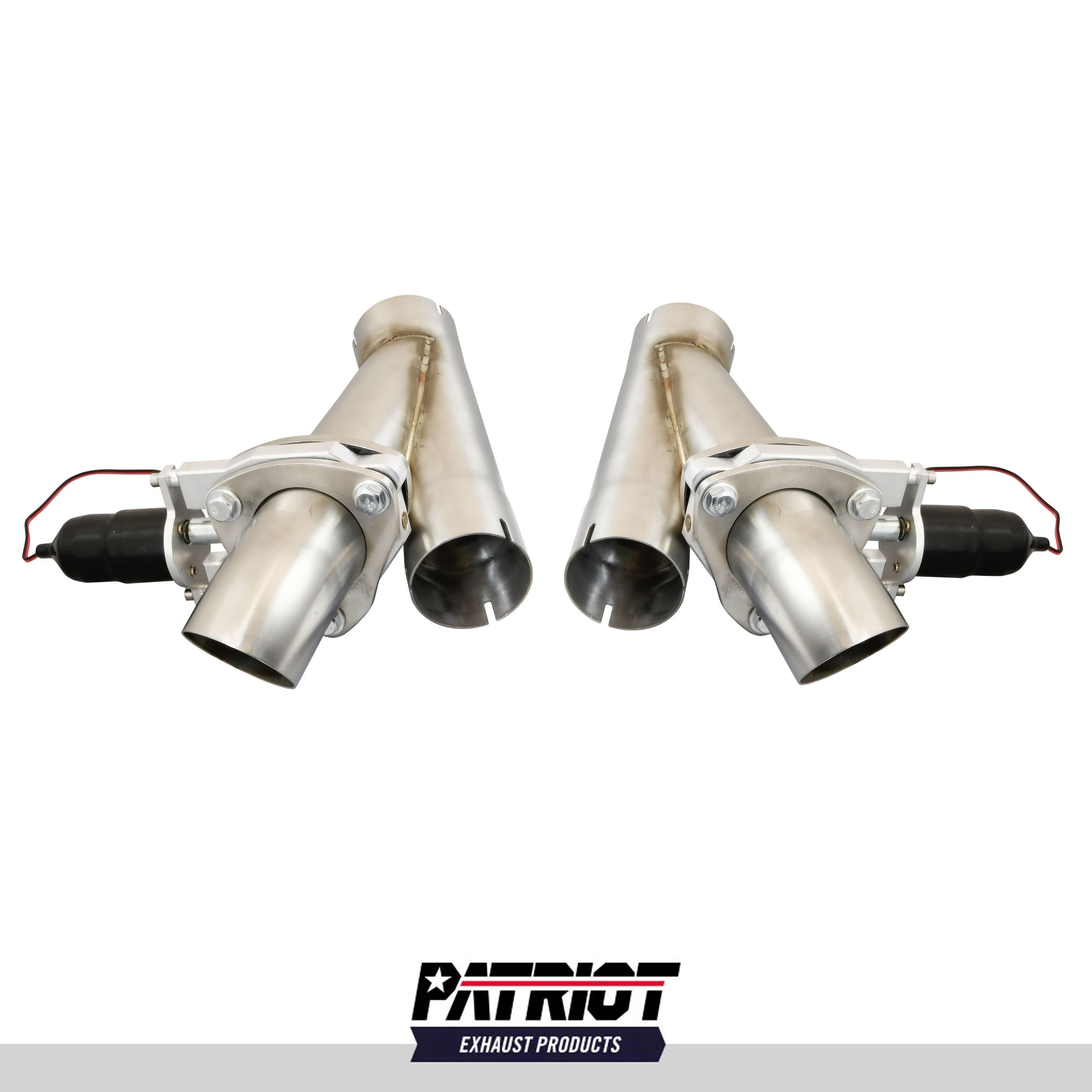 Patriot Exhaust Electronic Cutouts System
Available in 2.5" or 3.0" Diameters
Available in Dual $369.99 or Single Kits $199.99
Stainless Steel Construction resists rust and corrosion over time while boasting superior strength and good looks
Unlike the competition, we've saved time and money with no welding of the Y-Pipe required. This is a DIY bolt-on installation. No trips to the muffler shop
Leak free design with butterfly valve that seals against a recess machined body, or lip to prevent nasty leaks
Compact size for easy installation with versatile mounting locations, fits a broad range of applications and allows for clearance on lowered vehicles
Turn Outs are located on a spin ring to allow 360-degree adjustability
Wireless remote with two wire hook-ups to the battery or fuse panel. No in car switch required, no holes through the car to run wires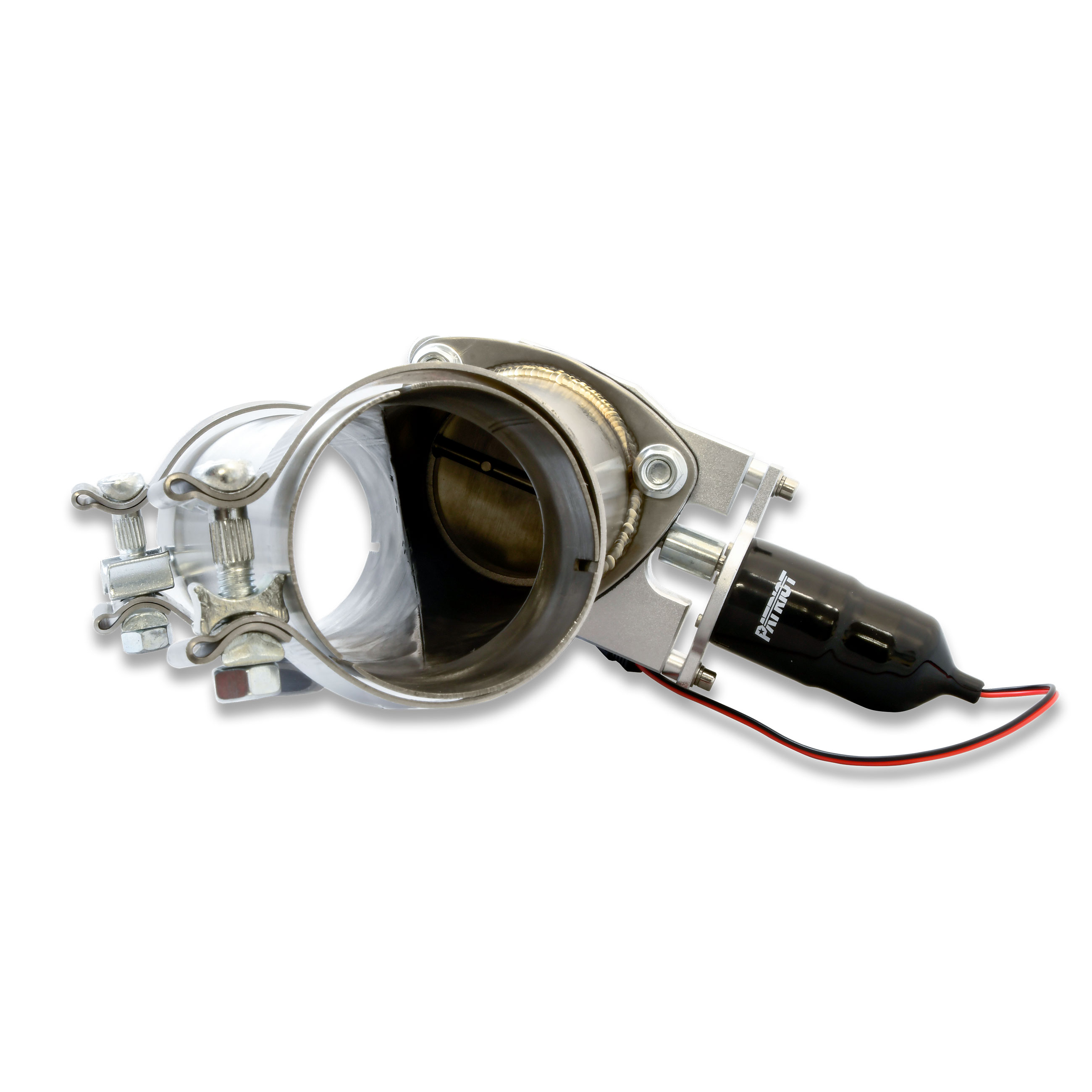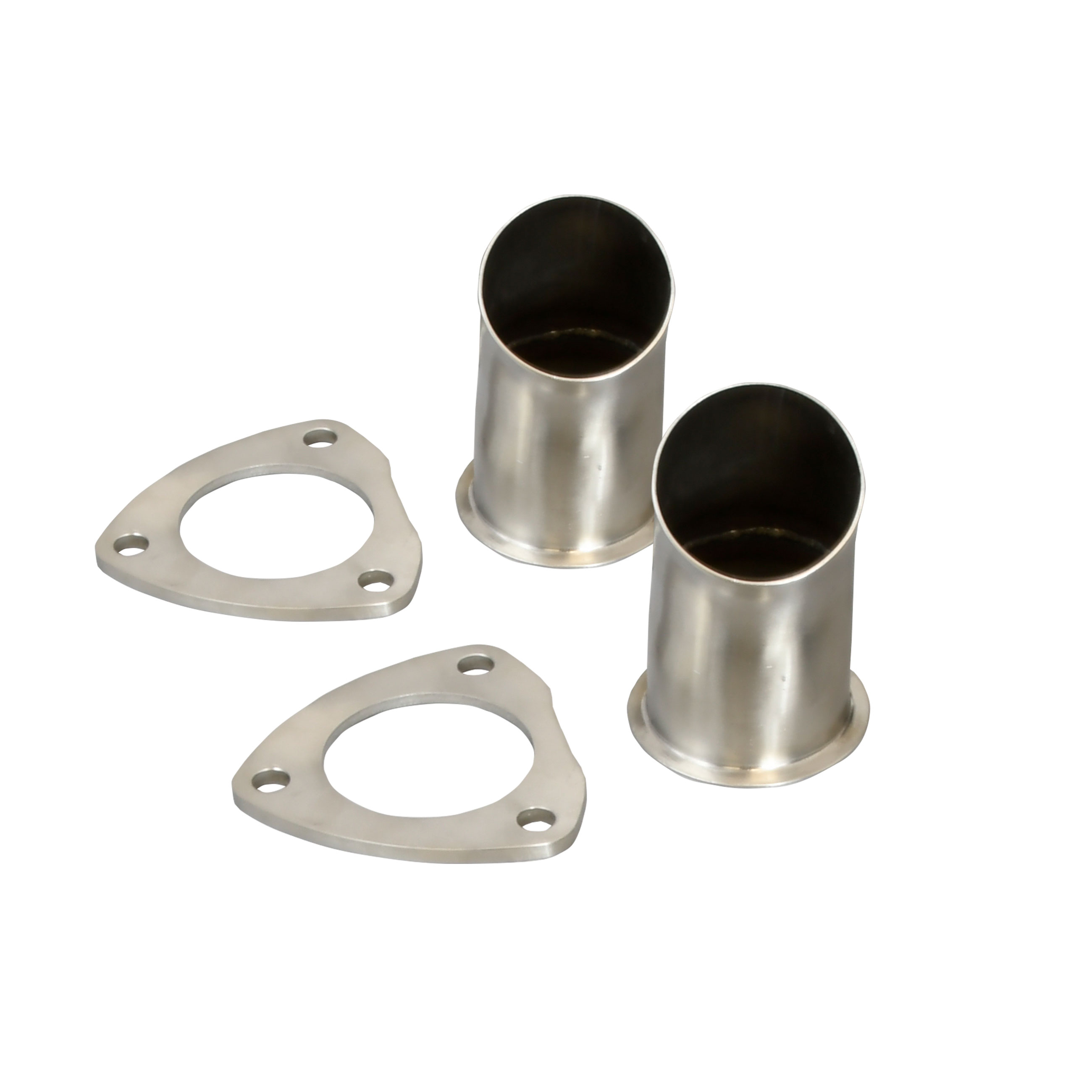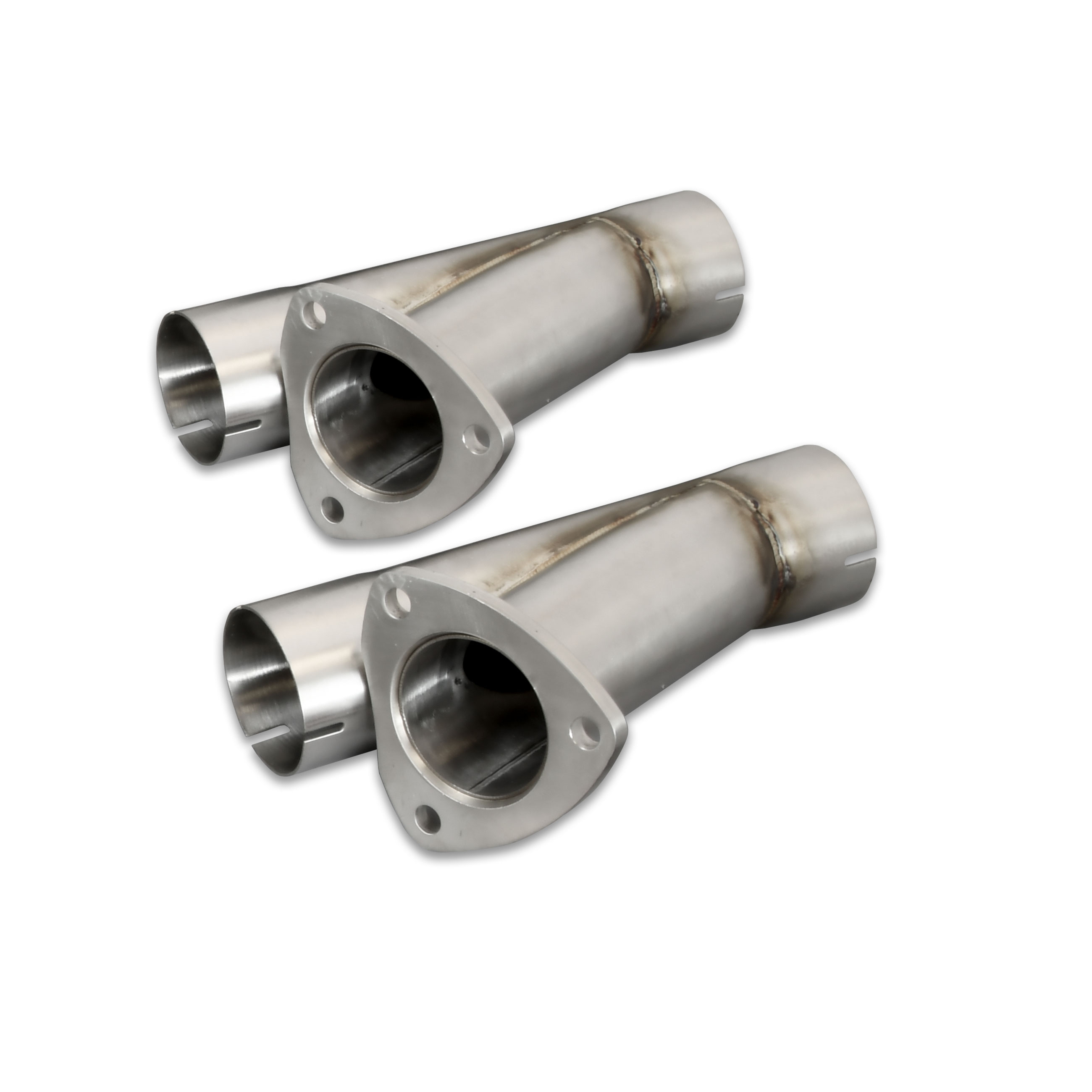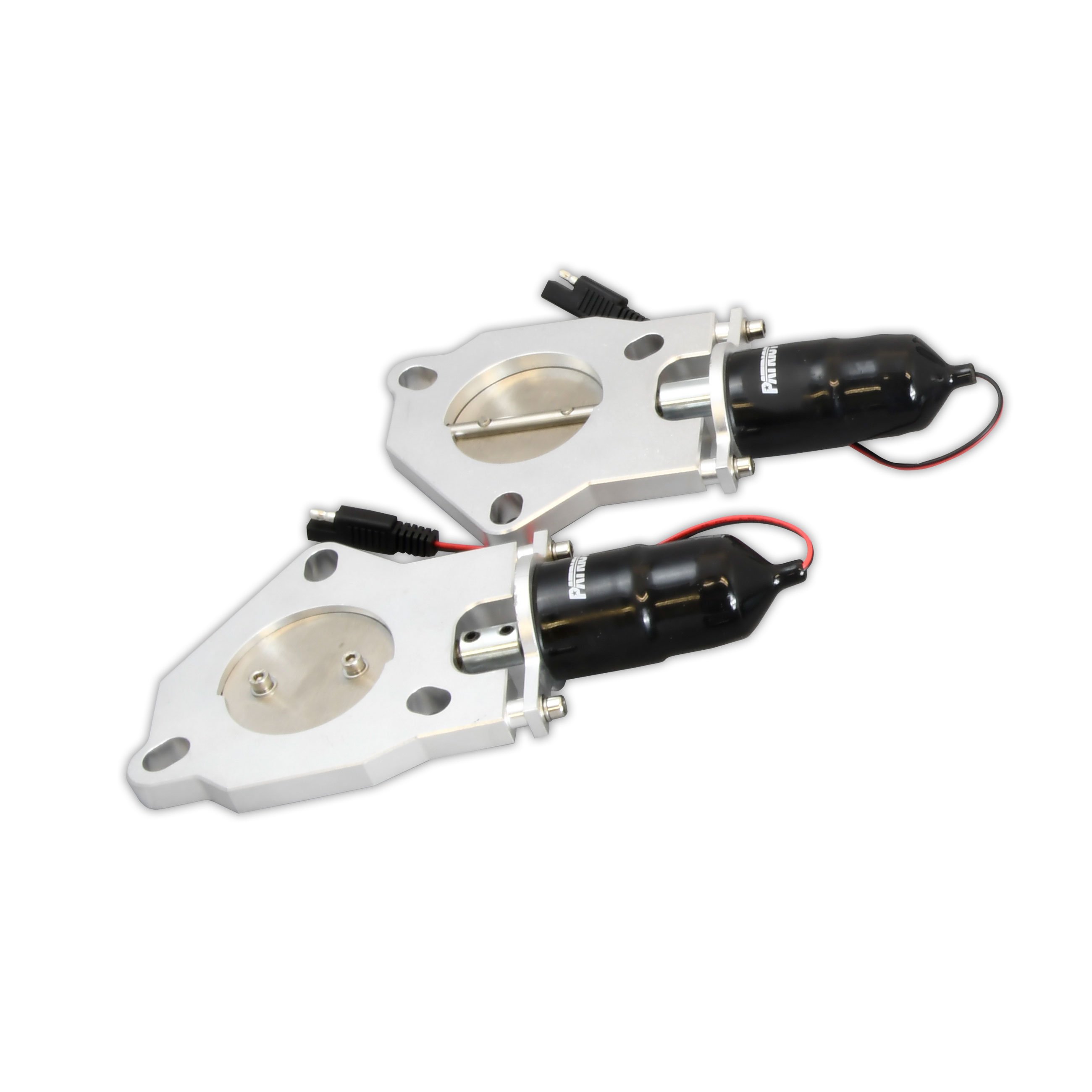 Patriot Exhaust Cutouts Installation