Search Products
Search by vehicle
Patriot Exhaust Components
Patriot has several style mufflers to adjust the sound of your ride. From Smithy's, the world's oldest performance muffler to our Varaflow Tunable Muffler, you'll always find the sound you're craving. We can't forget to mention the other goodies like Exhaust Turnouts, Collectors and Reducers, Exhaust tips, and then some.
Product Highlights

Smithy's World's Oldest Performance Muffler
As unique as it is old, let Smithy's Mufflers grace your "resto-rod" or 1950's custom. This was the muffler your dad used to impress his friends! They are guaranteed not to blow out or leak with double end cap construction and 3 1/2" hammertone finished cases to capture the original Smithy look.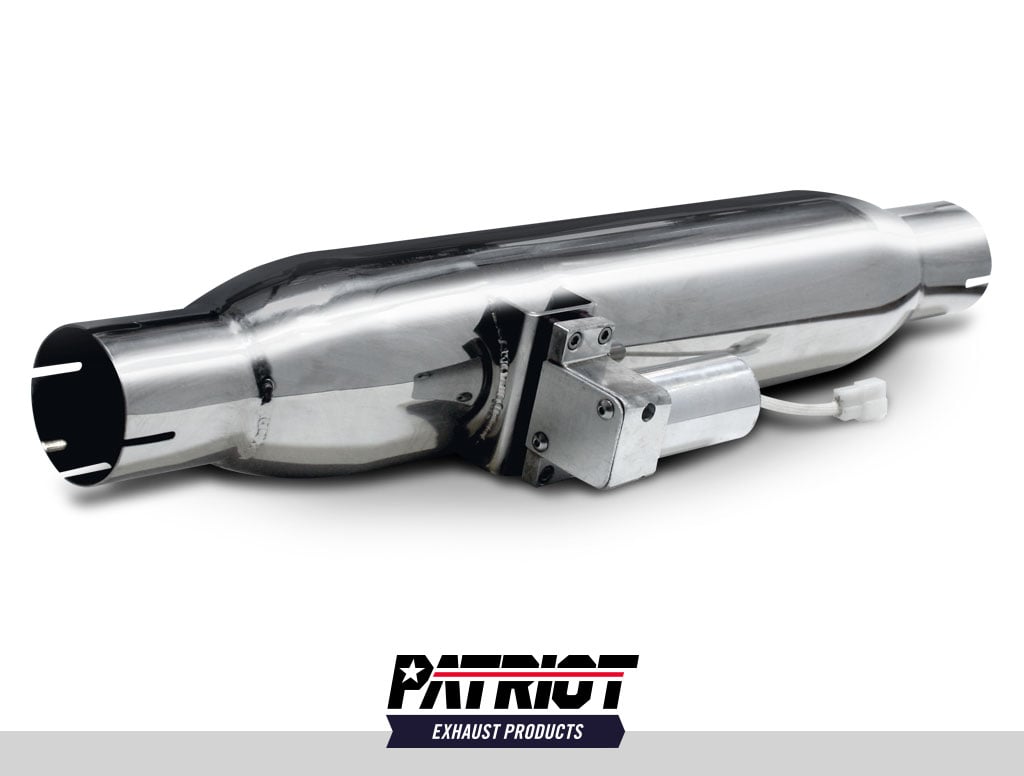 Varaflow Exhaust Muffler
Real time tune. Varaflow Tunable Mufflers feature SFI Technology and utilize an electric motor and valve assembly which allows the user to adjust the sound of their exhaust while they drive.
Tune down to eliminate annoying highway drones
Turn it up to make more noise at cruise night
Idle difference between open and closed is 5DB
For every 10DB increase the sound is twice as loud
Constructed from corrosion resistant stainless steel
Varaflow Mufflers come complete with a simple two-wire hookup in a shielded harness, illuminated control switch, and wiring instructions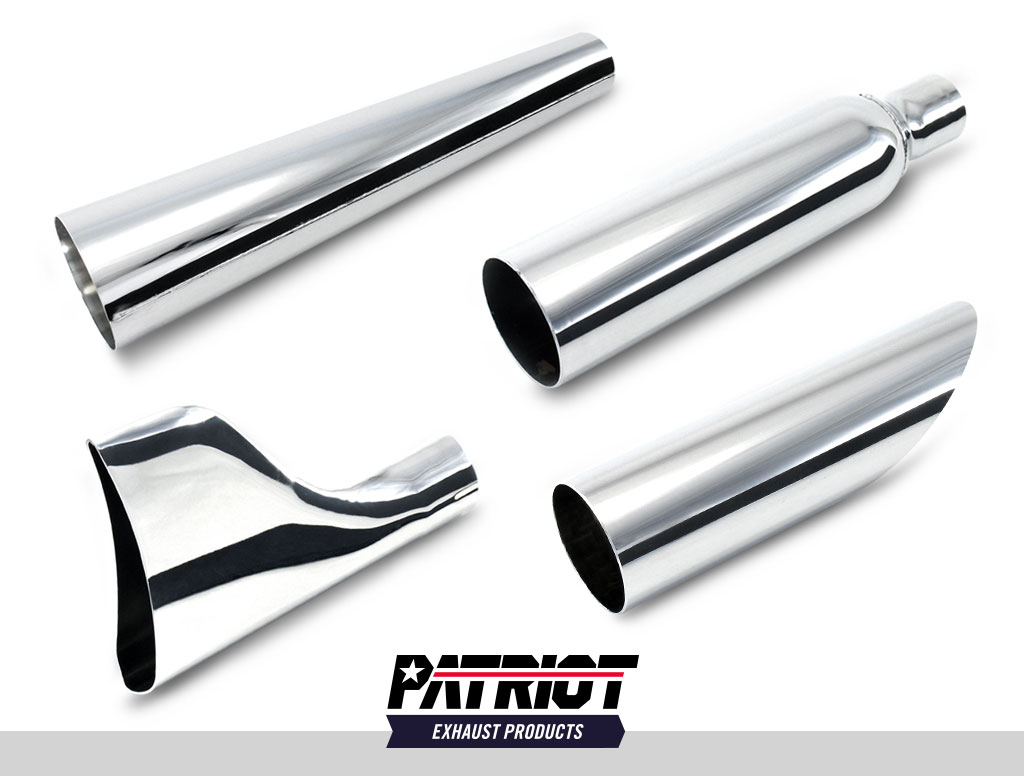 Patriot Exhaust Tips
Let Patriot give you a Tip. Patriot offers a wide range of Exhaust Tips depending upon the look you're after.
FIND THE PERFECT PART
Search Products
Search by Vehicle