Search Products
Search by vehicle
The Original Doug's Headers
Doug's Headers, the most respected name in the header industry since the 1960's, opened its doors in 1958 as a small muffler shop in East Los Angeles, CA. The company expanded rapidly into a shop that designed and built innovative headers for Muscle Cars and many of the sport's top drag racers. Today, Doug's continues to support enthusiasts with the quality headers we've become famous for, never sacrificing that quality that has kept Doug's at the industry's forefront.
Product Highlights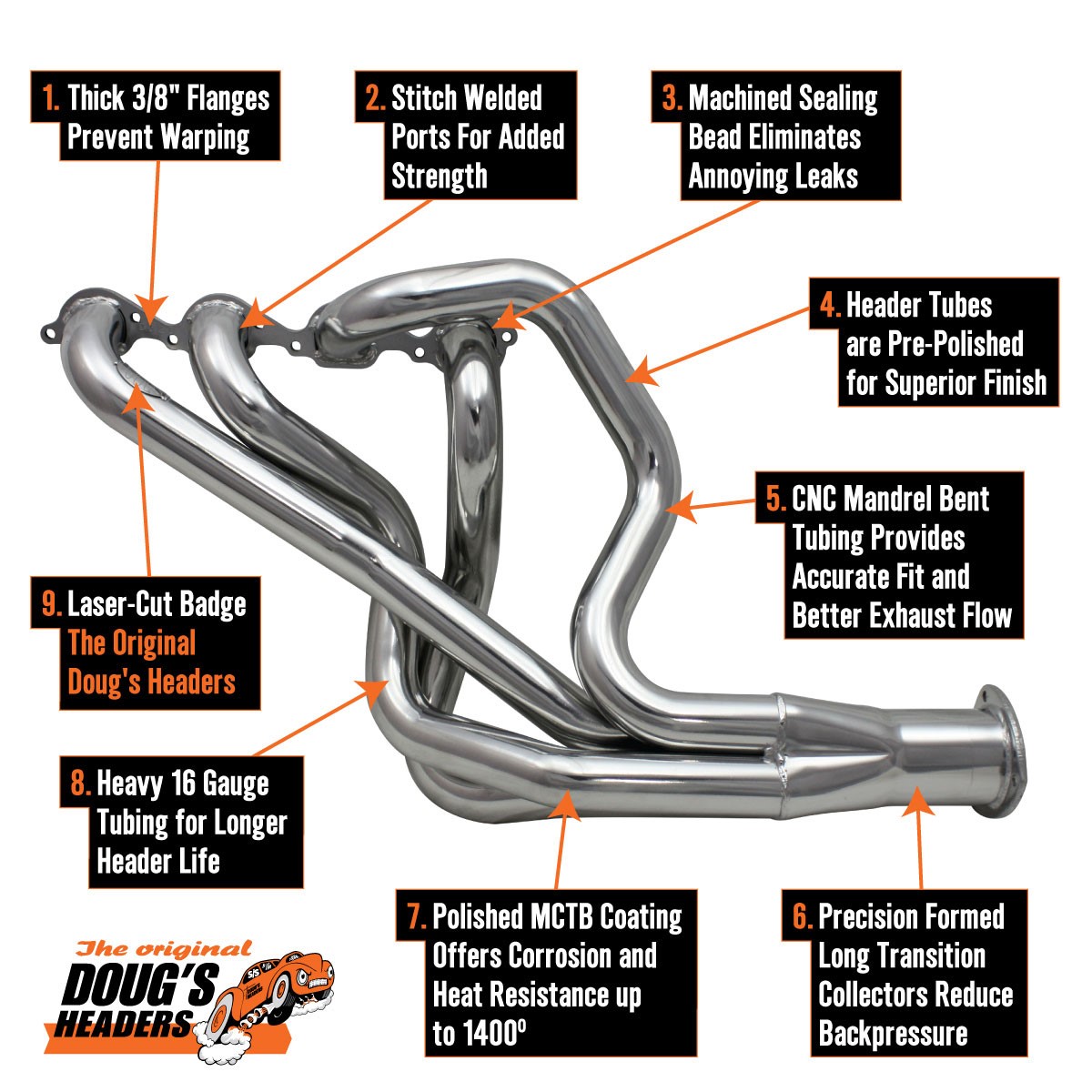 Anatomy of a Doug's Header
Header development and design is complex and requires a substantial amount of time and resources to ensure the job is done right. Many manufacturers are unwilling to make the commitment and instead offer lower quality headers at cheap prices. Doug's does not compromise performance, quality or fit to compete with those inferior designs. Each Doug's Header is designed with the proper tube size and length to efficiently scavenge the exhaust from each cylinder, reducing pumping losses resulting in maximum increases in horsepower and torque.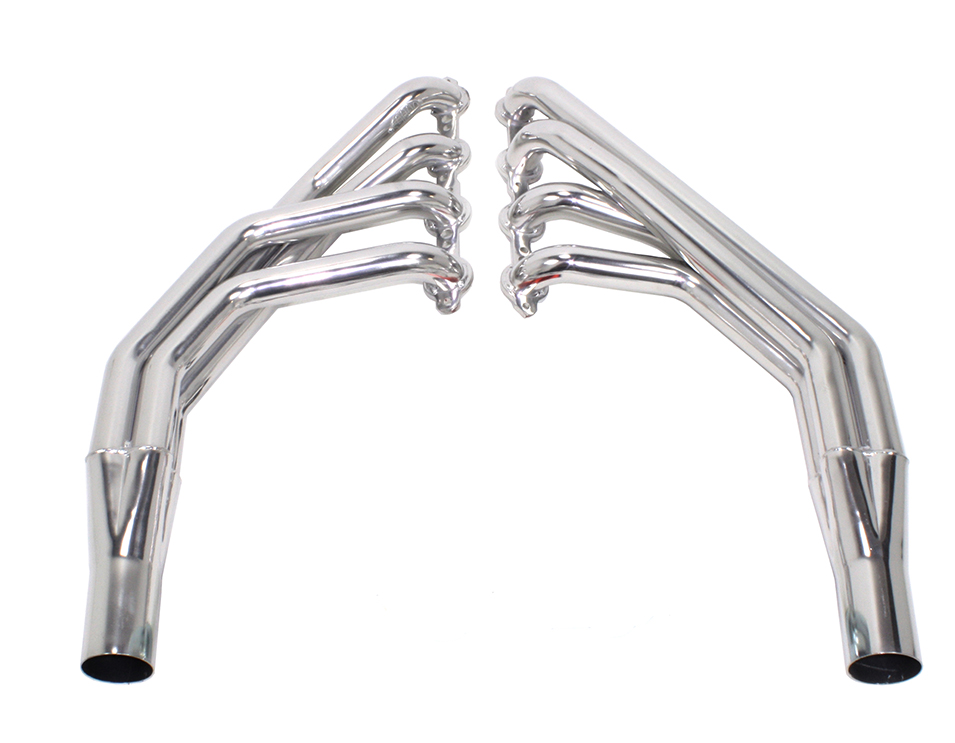 Engine Swap Headers
Doug's Engine Swap Headers are designed to fit with many aftermarket engine swap kits. Our Headers are designed for the horsepower and torque increases produced by these modern engines while properly fitting the tightest engine swap applications.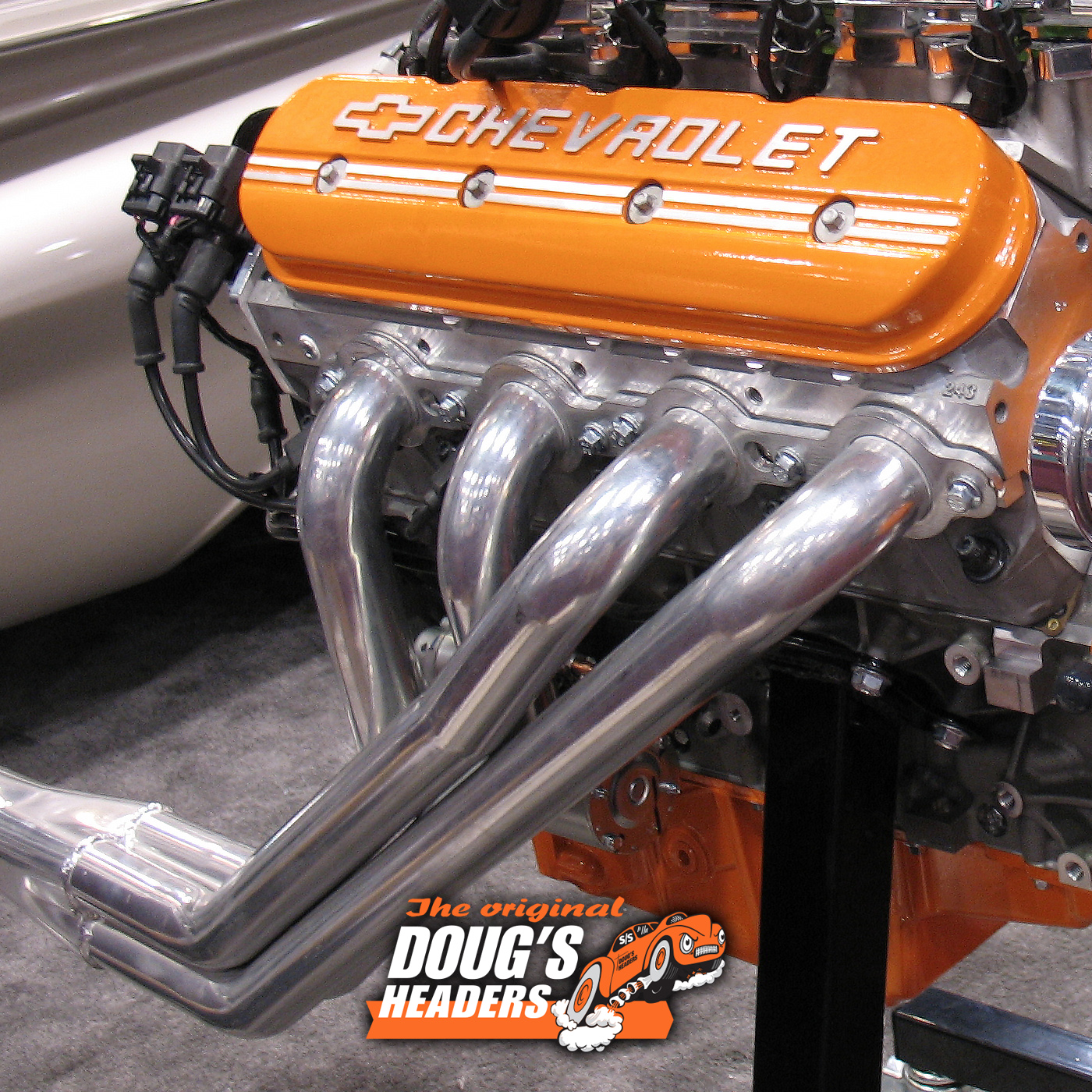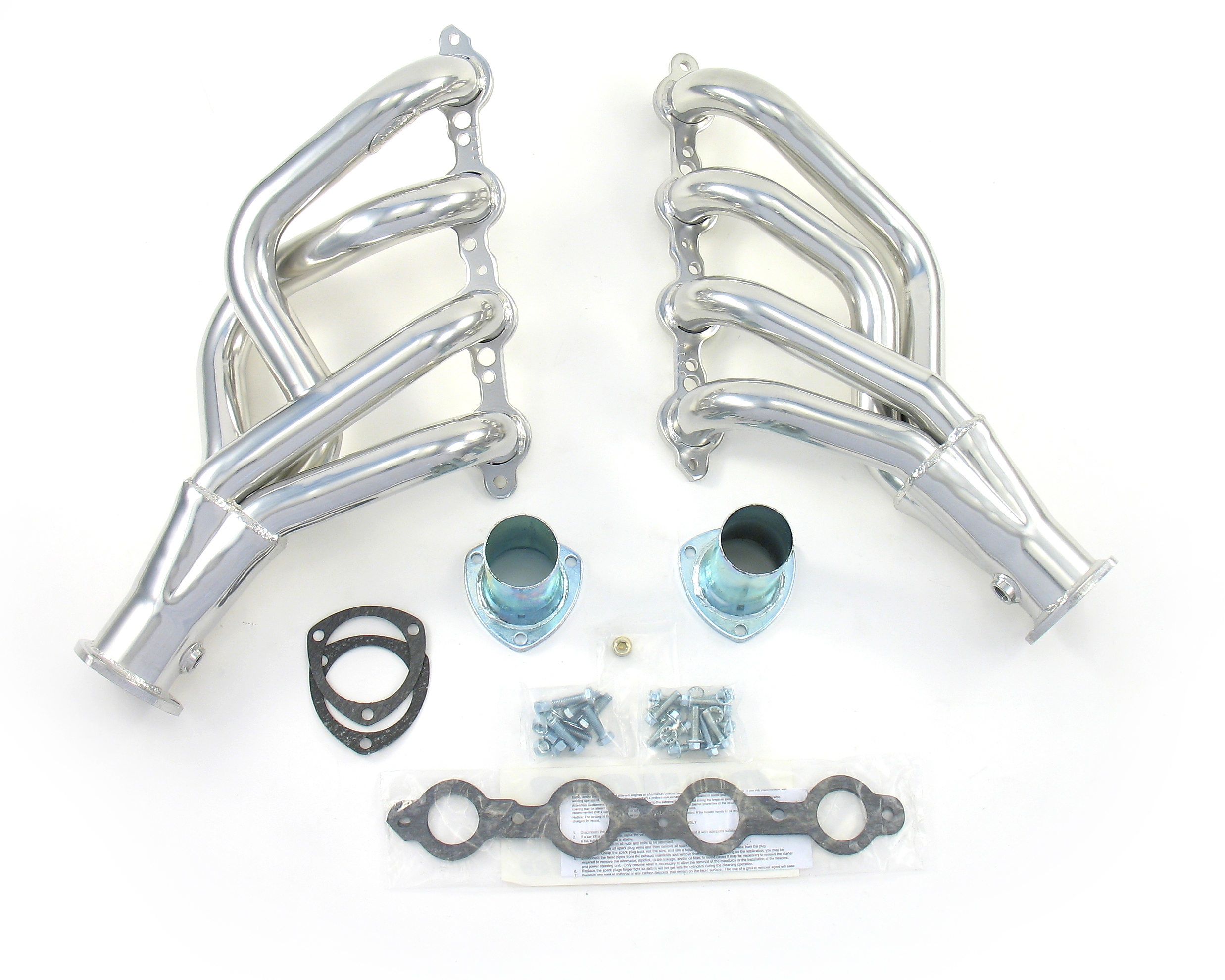 What's Included in a set of Doug's Headers
Doug's headers are carefully developed on the vehicles they are intended to fit and are subject to rigorous quality checks during the design and manufacturing process. We pride ourselves on fitment and every Doug's Header comes with all the necessary mounting hardware, collector reducers, premium gaskets and detailed installation instruction sheets. Should you hit a speed bump our qualified techs are just a phone call away.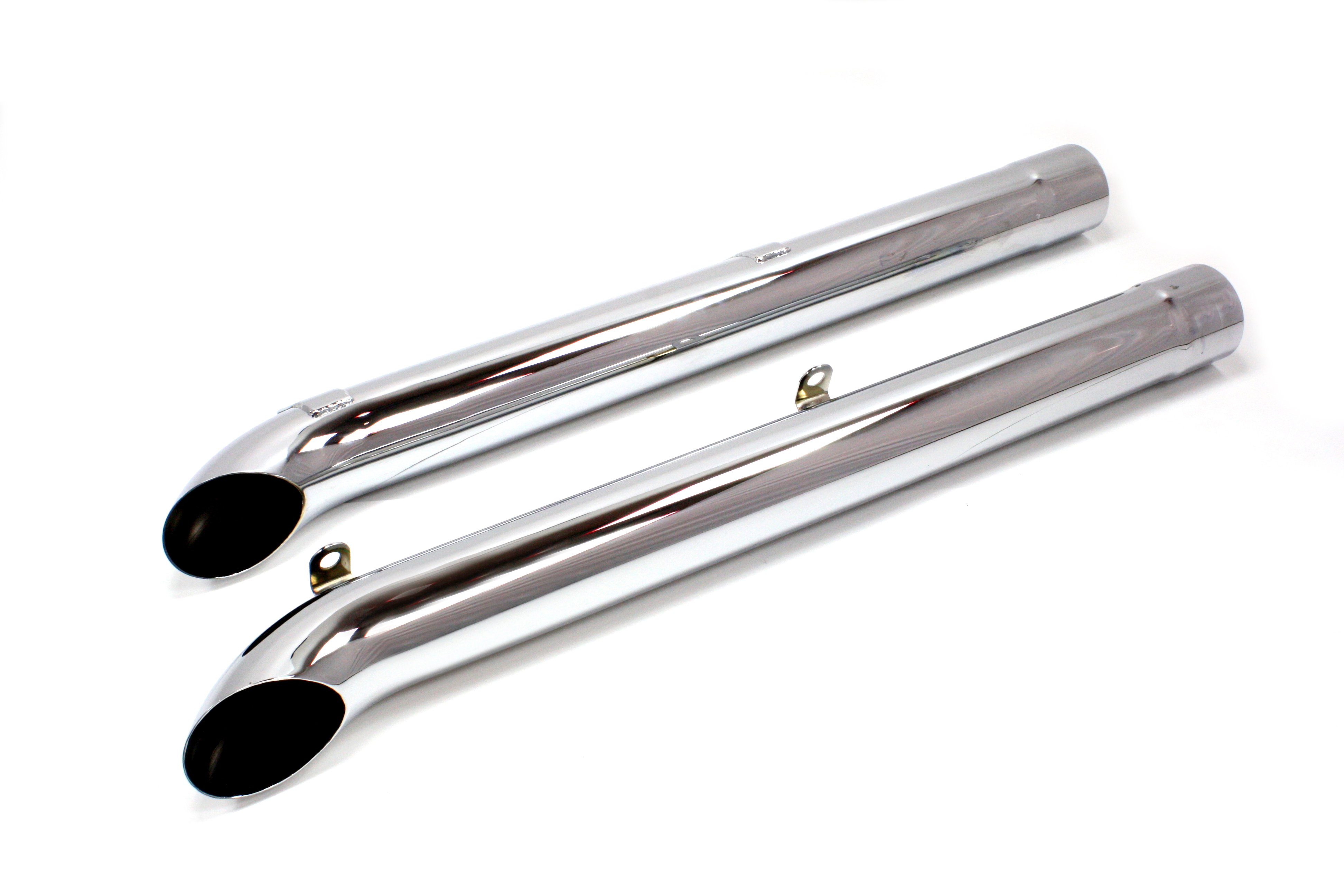 Corvette Side Mount Headers
Doug's Corvette Sidemount Headers - The Ultimate in Corvette Exhaust. Precision built Long Tube Headers for both Big Block and Small Block cars increase flow for maximum power gains. The Sidetube Mufflers come in two versions to fine tune the volume making your Corvette sound like the muscle car that it is.
Corvette Sidemount Headers are available for 1963-1982 Corvettes
3/8 thick flanges with machined sealing beads for no leak performance
Heavy 16-gauge steel construction for longevity
CNC bent mandrel tubes for improved flow and exacting fit
Precision formed long transition collectors eliminate flow turbulence reducing unwanted backpressure
All header primaries, side tubes, collectors and flanges are pre-polished before finishing
Available in Silver Metallic Ceramic Coating, Hi-Temp Black Coating and Chrome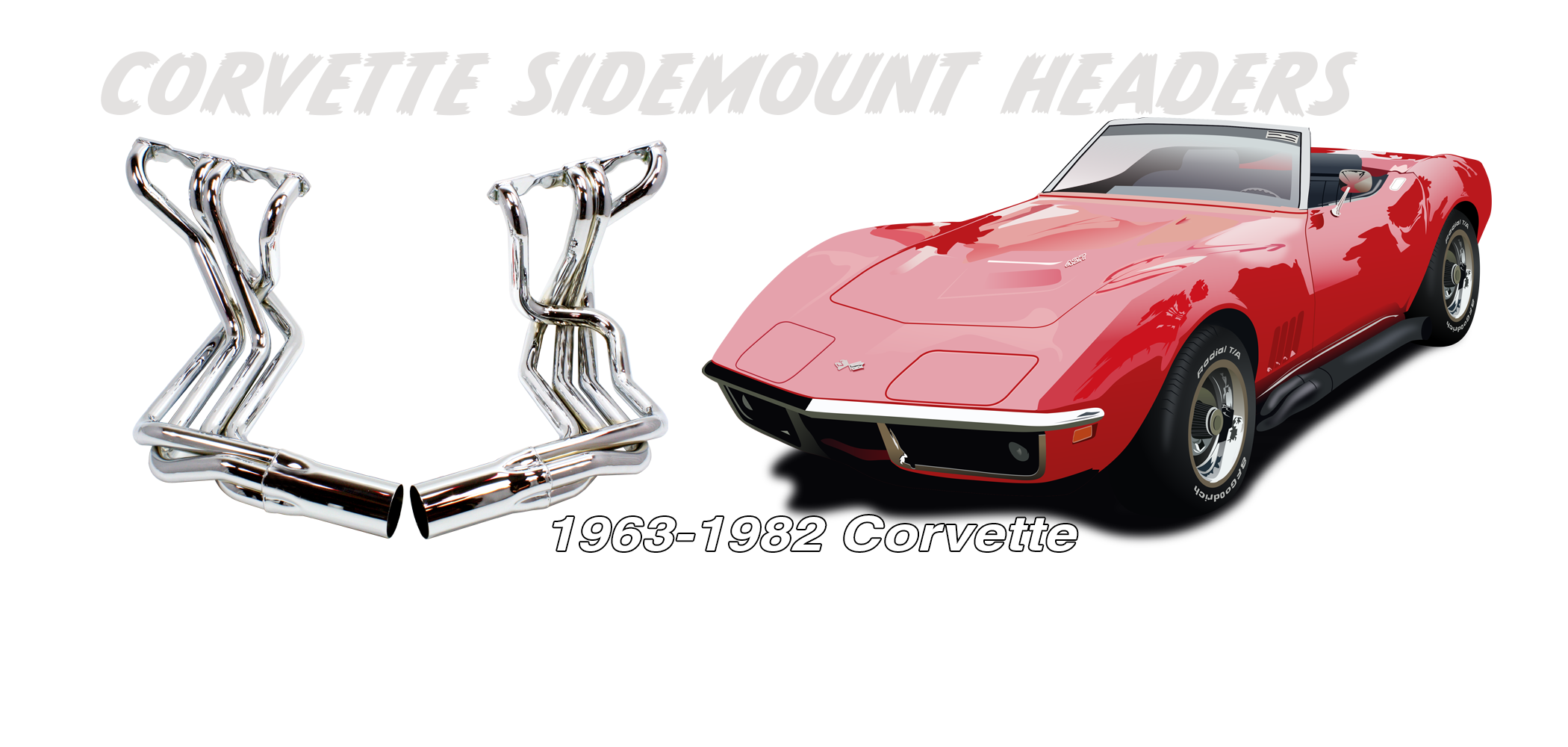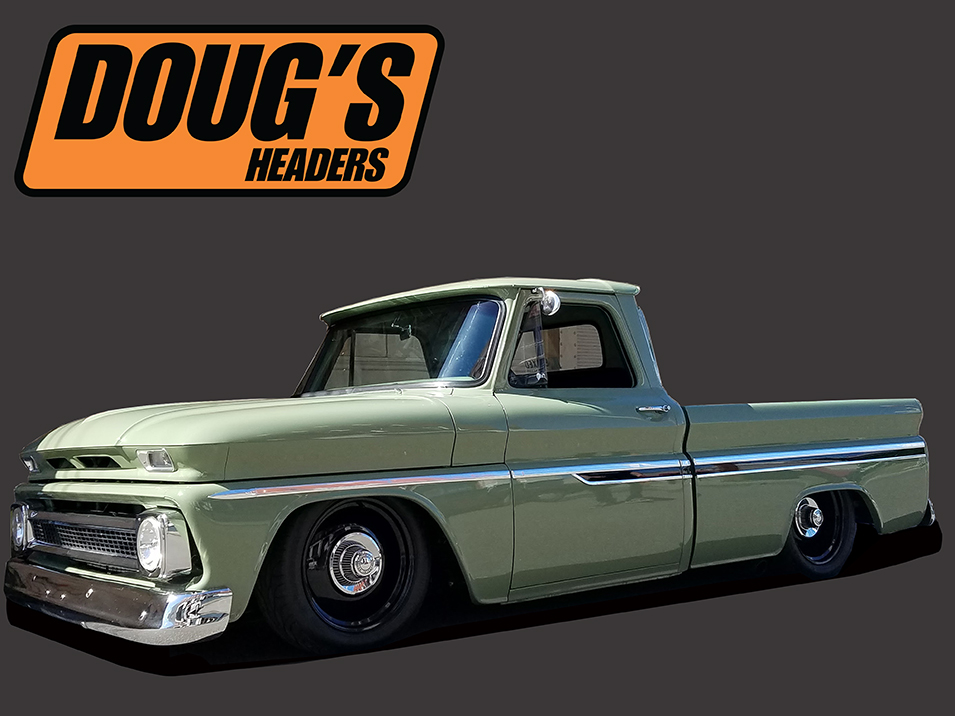 2 & 4 WD Truck & Passenger Car Headers
Doug's Headers offers Long Tube, Mid-Length, and TRI-Y Headers for passenger cars and 2/4 WD Truck applications. Find your vehicle fitment using our Find Your Perfect Part search.
Long Tube Headers: Long Tube Headers will give the greatest increases in horsepower and torque across the entire RPM spectrum. The choice of Racer's worldwide, a set of Doug's Long Tube Headers are meticulously designed for the discriminating car owner who wants maximum power and the highest quality header on the market.
Mid-Length Headers: Mid-Length Headers offer better performance gains than Factory Manifolds or Block Hugger type headers while keeping ground clearance at a maximum. This style of header is perfect for today's lowered stance cars and trucks where Long Tubes may hang too low.
TRI-Y Headers: Doug's Headers is the originator of the popular TRI-Y design for cars and trucks. Shelby picked this design for the famous GT-350 Mustang Race cars in the '60's. The unique, shorter, paired primary tubes increase mid range torque without sacrificing top end power. TRI-Y's are a great choice for daily driven vehicles and heavy trucks looking to increase power from idle to redline with an emphasis on the midrange while maintaining maximum fuel efficiency.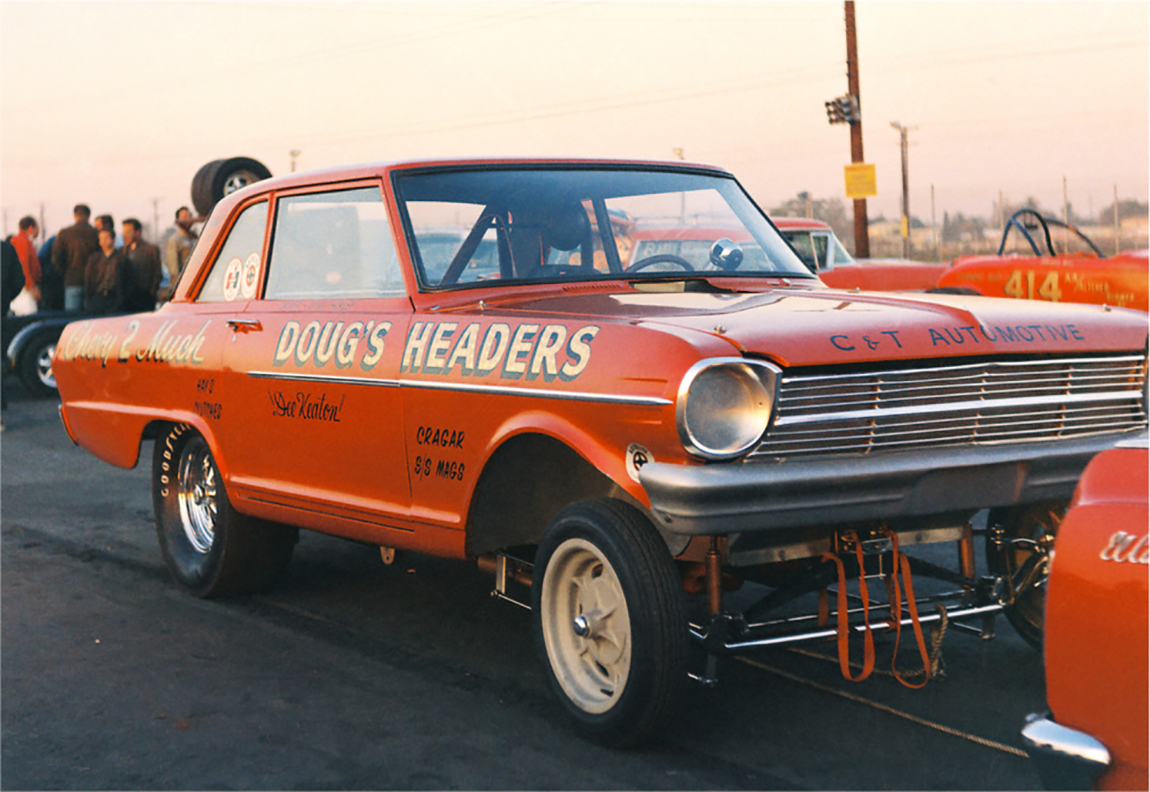 FIND THE PERFECT PART
Search Products
Search by Vehicle