Search Products
Search by vehicle
Doug's Electronic Exhaust Cut Outs & Connector Pipes
Whether you want to turn heads or connect with your factory exhaust system, Doug's Headers has all the options.
Product Highlights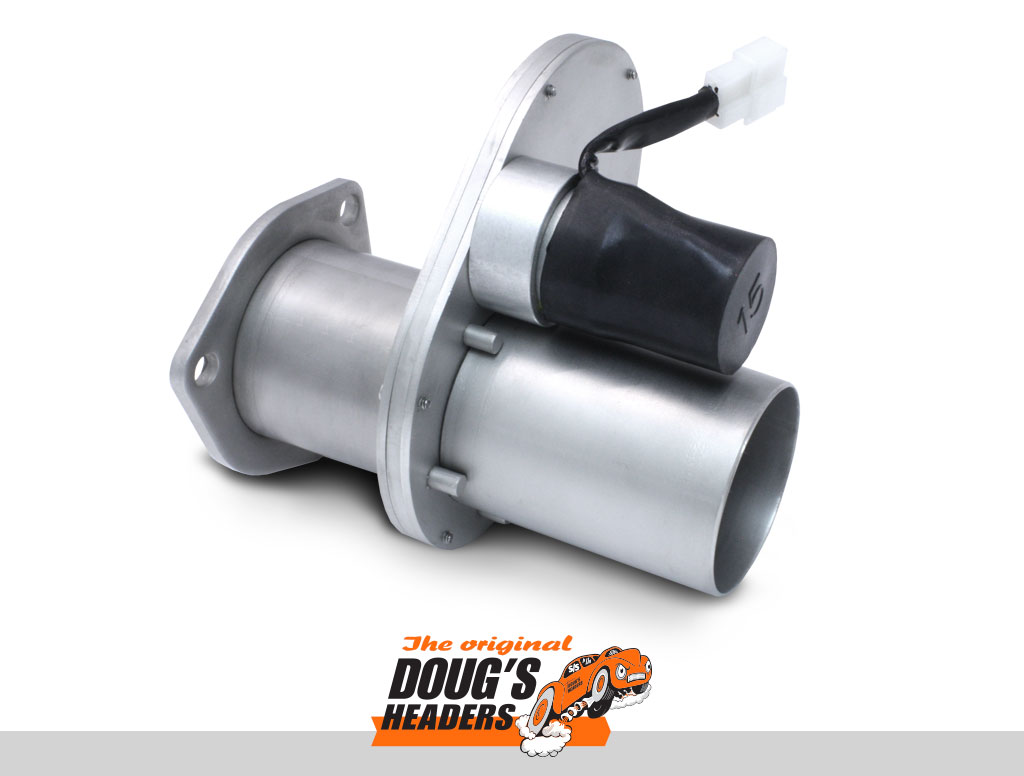 Electric Exhaust Cut Outs
Nothing gets a gearhead excited like the sound of open headers. Now you can uncork your exhaust with the push of a button. Watch the heads turn as your hot rod opens up and gets people's attention.
Stainless Steel Electric Exhaust Cut Outs are sold single or in pairs with tube diameters ranging from 2 1/4" to 3".
304 Stainless Steel construction
High torque 12-volt DC gear reduction motors
Self adjusting, self-cleaning gate for leak proof seal
Zero obstructions
Harness pre-wired for easy installation
Reduced size permits greater installation options
Includes wiring harness, gaskets, and hardware
Cut Out Kits include Y-pipe, stainless steel band clamps and hardware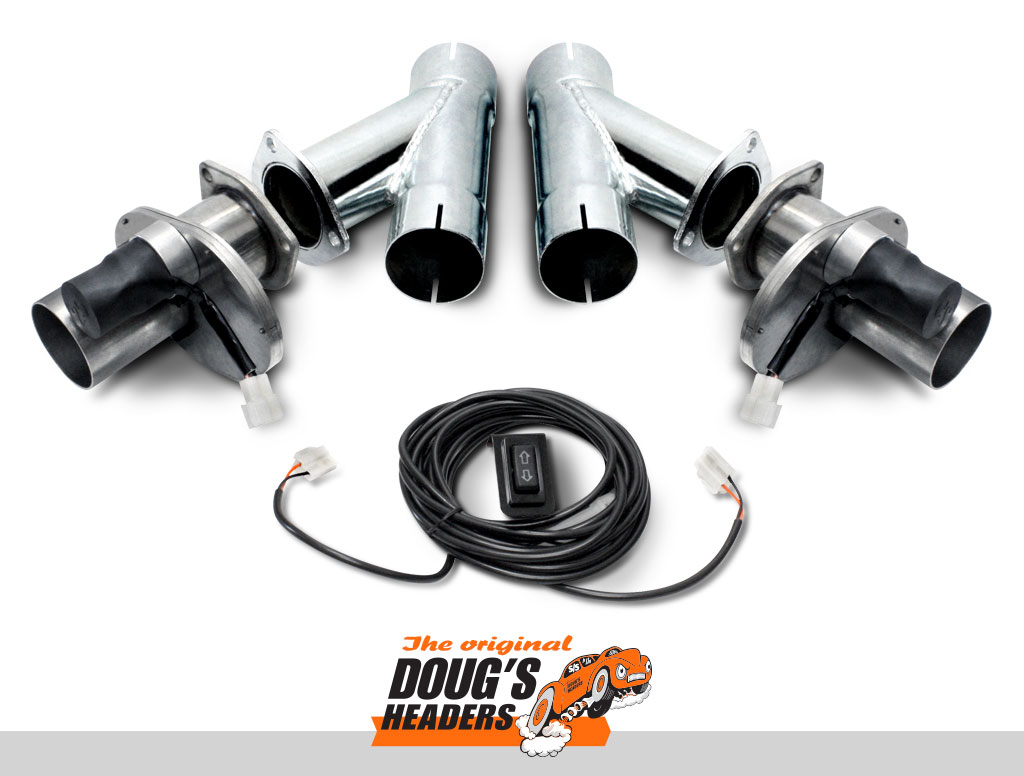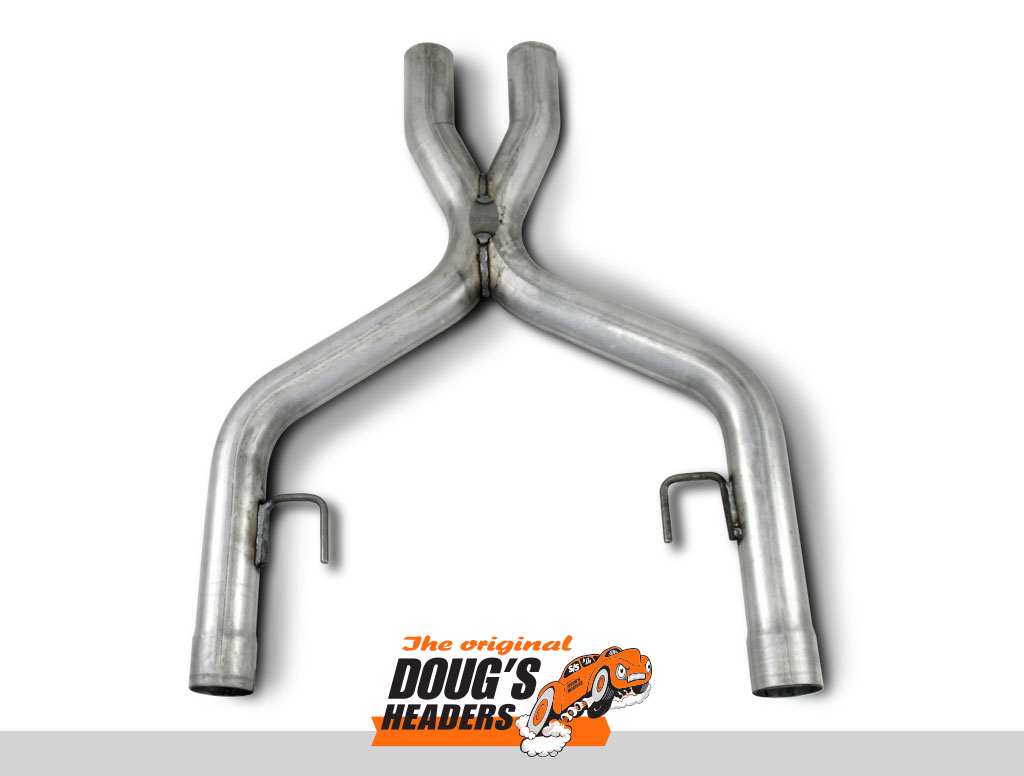 X-Pipes & Y-Pipes
Doug's X-Pipe and Y-Pipe kits help to balance exhaust pressure resulting in increased low RPM power. Our specific kits include all the necessary parts and pieces to connect Doug's Headers to the factory exhaust system. Universal kits include 4 - 45 degree bends and one crossover pipe. Specific kits are made from heavy duty 16 gauge tubing for long life and superior corrosion resistance.
Universal Kits include an X-Pipe constructed of Mild Steel in a 3" tube diameter
05-10 Mustang Kits include an X-Pipe in a 2 1/2" tube diameter
Chevrolet Camaro/Pontiac Firebird kits include Y-Pipe ranging in diameter from 2 1/2" to 3"
FIND THE PERFECT PART
Search Products
Search by Vehicle