Search Products
Search by vehicle
PerTronix Spark Plug Wires
What would a distributor be without new spark plug wires? Whether you're looking for a custom tailored set or a kit to build wires to match your unique engine and wire loom configuration, we have the options. We can set you up with 90°, 45°, or straight spark plug boot ends with both male tower and female socket style distributor caps.
Product Highlights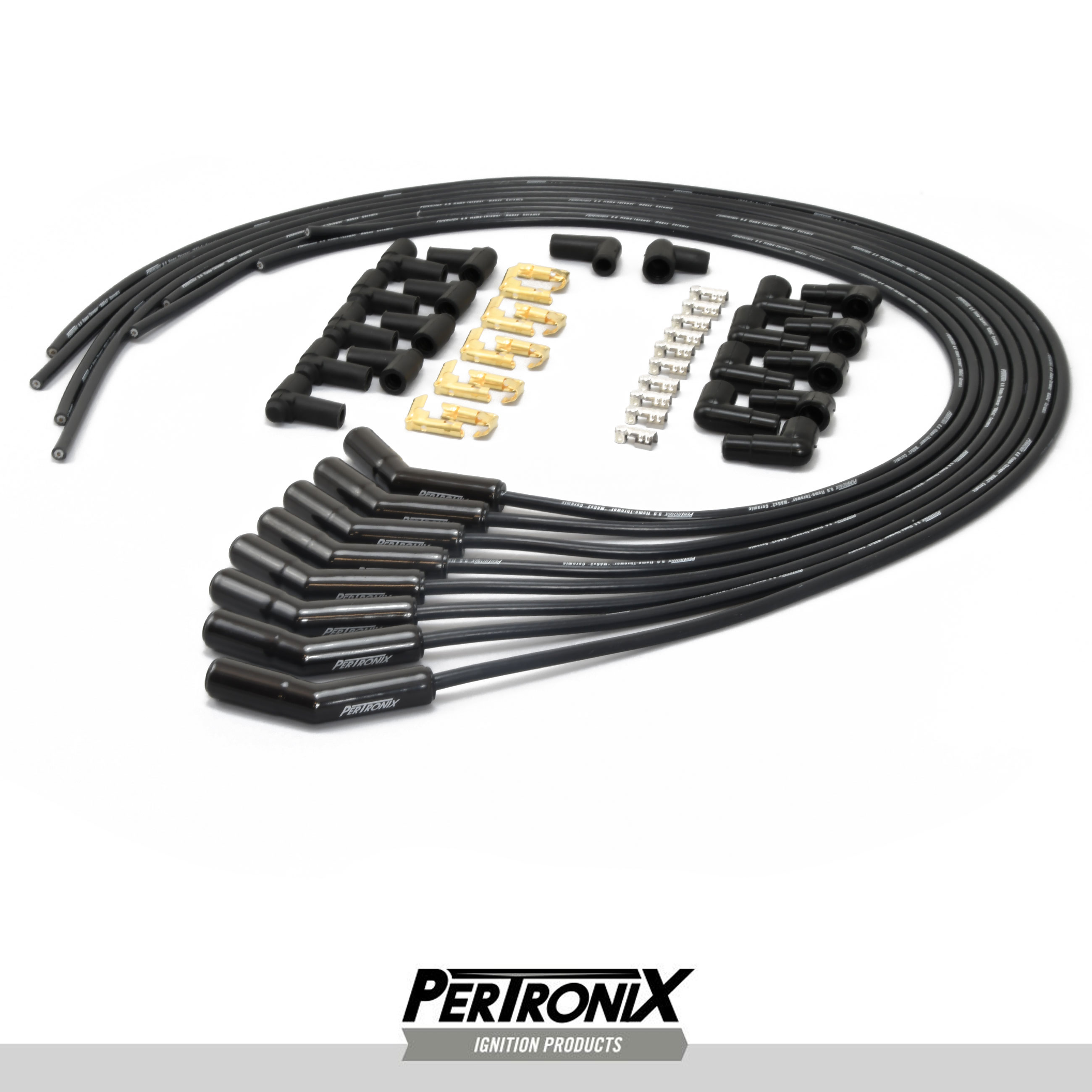 8MM Universal MAGX2 Ceramic Boot Spark Plug Wires
These are the answer to your burnt wire blues. Each wire is constructed from two layers of ultra-high temperature silicone and rated up to 600° F. The ceramic spark plug boot acts as the primary protection to direct heat withstanding up to 2000° F.
NOW AVAILABLE WITH A BLACK CERAMIC BOOT!
Two current paths for reliability and redundancy.

Primary path: Carbon impregnated fiberglass center core
Secondary path: Spiral wound stainless steel alloy

Low 500 ohm per foot resistance
Lifetime Warranty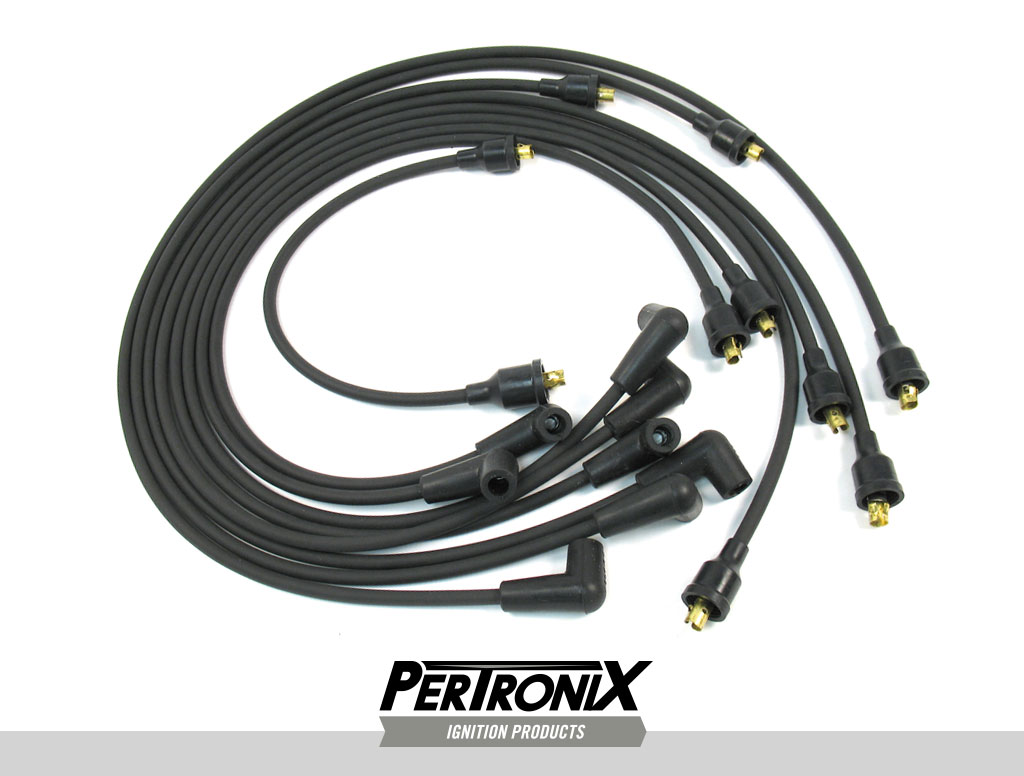 7MM "Stock Look" Spark Plug Wires
Now you can get a "Stock Look" Spark Plug Wire, that performs. We've designed our 7MM wires with the same core we use on our 8MM wire. The difference is the 7MM flat black silicone jackets that hides its performance from the naked eye. Get the best of both worlds with state-of-the-art performance and a "Stock Look".
Wires will fit most original wire looms
Select custom tailored for a great out of the box fit or a universal kit to match your unique engine and wire loom configuration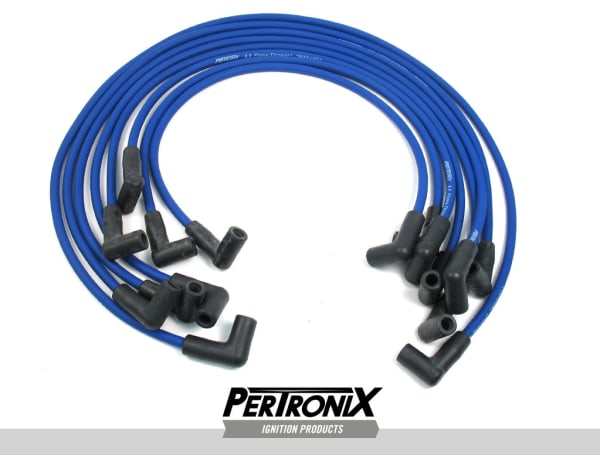 8MM MAGX2 Spark Plug Wires
Most modern electronic ignition systems require suppression style wires to preserve sensitive components. Our 8mm custom fit MAGX2 wires provide enhanced RFI suppression and dual current paths for more power delivered to the spark plug. Our custom wire sets have factory terminated ends for a superior connection and perfect fit without cutting, crimping or splicing.
LS Ceramic Wires Product Features
FIND THE PERFECT PART
Search Products
Search by Vehicle