Small box, big spark
Ignition Boxes
Capacitive discharge Ignition Controls designed with modern digital circuitry for reliability and performance you can trust
View all Ignition Boxes
PerTronix Ignition Boxes
The PerTronix line of Ignition Boxes offer the very best in Ignition technology. The Digital HP, Second Strike, and Digital Rev Limiter offer more unique features at a competitive price than any other brand in the industry.
FIND THE PERFECT PART
Search Products
Search by Vehicle
Product Highlights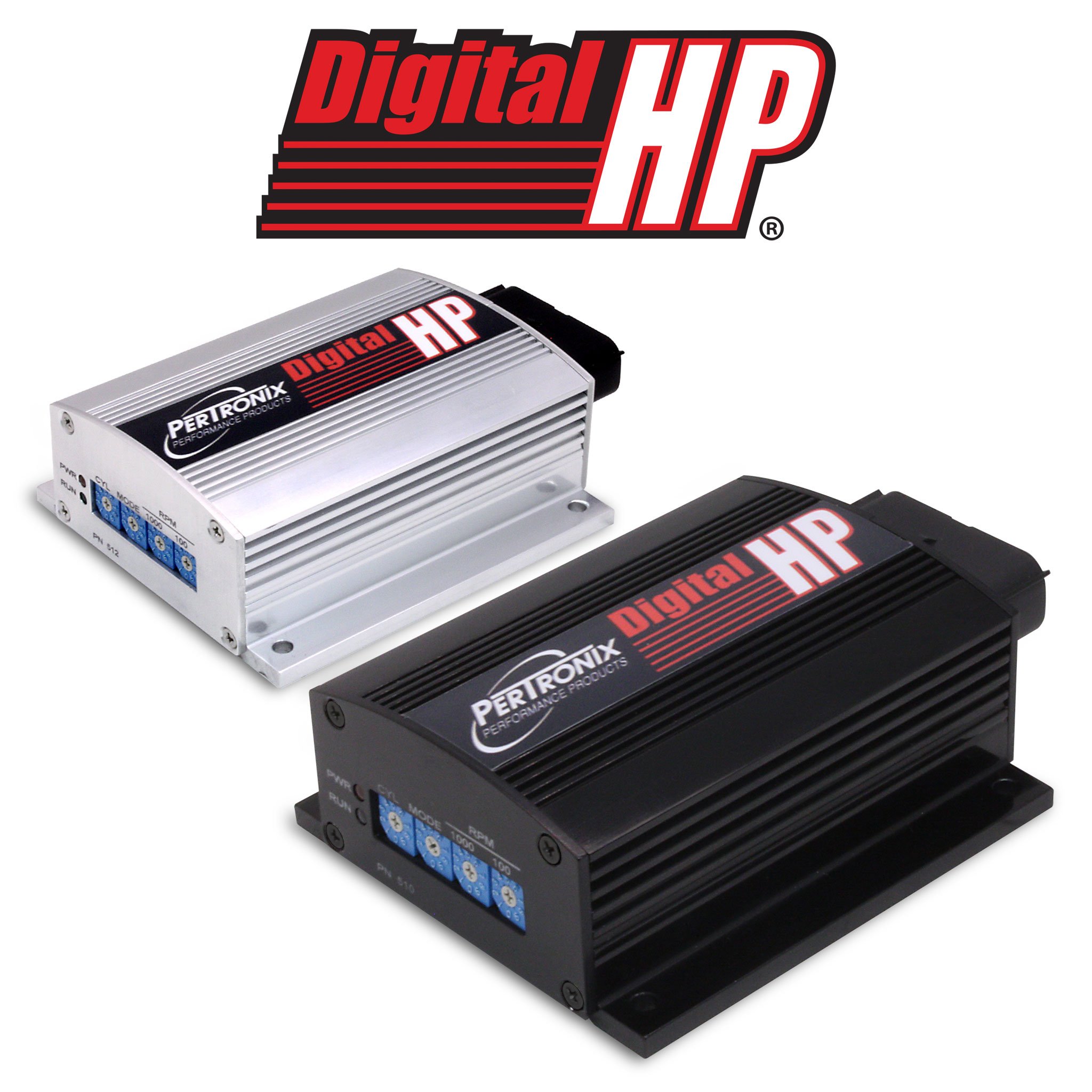 Digital HP Ignition Box
The Digital HP represents our dedication to innovation in the Ignition technology space. An ultra-small form factor provides more installation options and the simple digital interface accommodates quick and easy adjustments. However, there is nothing small about the 187 mJ of spark energy or exclusive features found only in the Digital HP. 50 State Emissions Legal C.A.R.B. E.O. #D-57-37.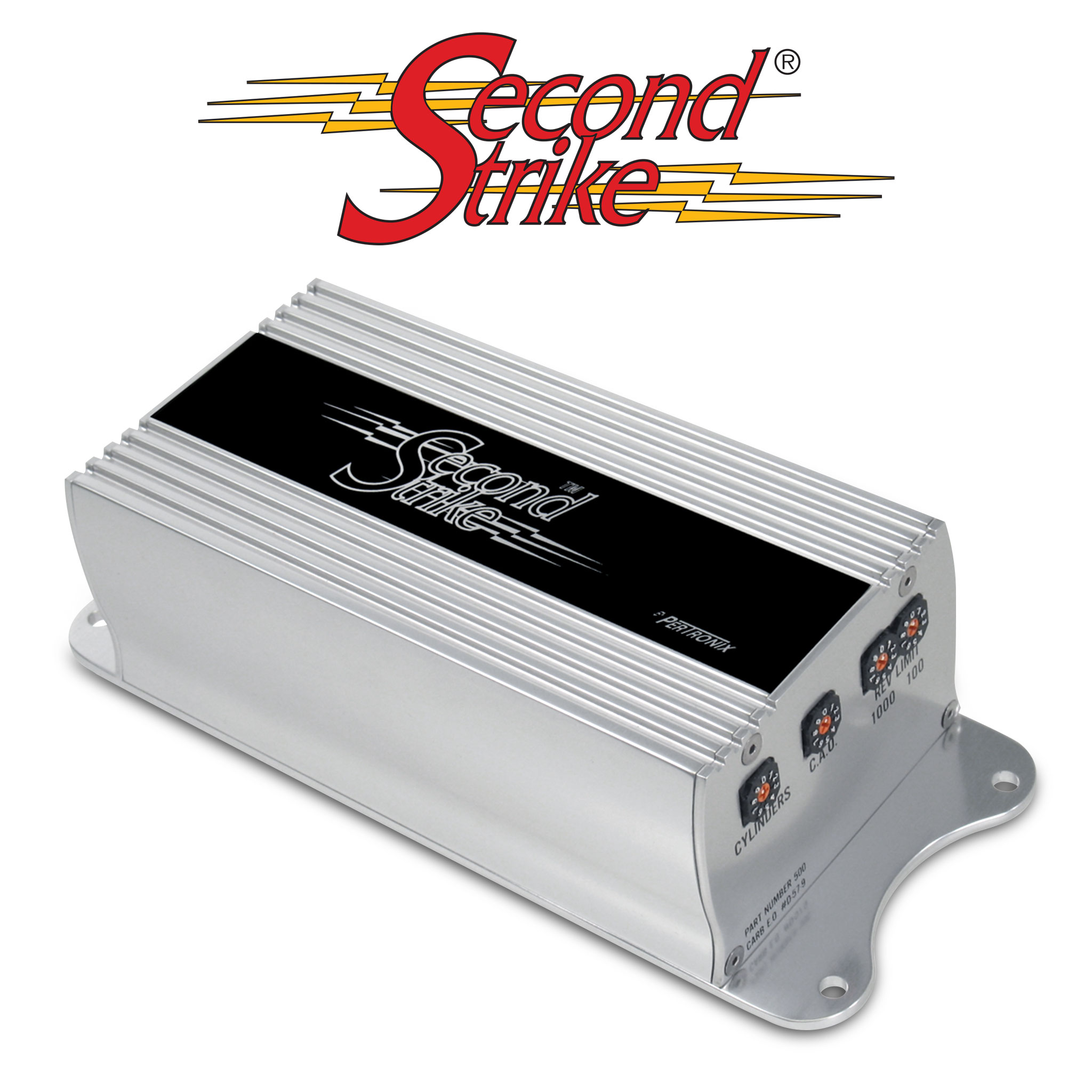 Second Strike
Second Strike is the only ignition system to provide a powerful second spark throughout the entire RPM range. Other multiple spark discharge systems typically revert to one spark at about 3000 RPM. The "Second Strike" is a microcontroller based ignition supplement that works with most inductive type systems. Following the primary spark, the Second Strike delivers a powerful capacative discharge second spark resulting in more complete combustion.
Increased burn time increases horsepower and torque at high RPMs
Unique CAO feature adjusts the timing of the second spark
Built-in digital REV limiter with high resolution
Digital rotary switches permit easy adjustment
Adaptive voltage feature prevents overdriving ignition coil
Voltage protection prevents damage from reverse polarity
Tachometer output with TTL interface and near 50% duty cycle make our limiters compatible with most modern tachometers
Legal in all 50 states and Canada. (C.A.R.B. E.O. #D-57-22)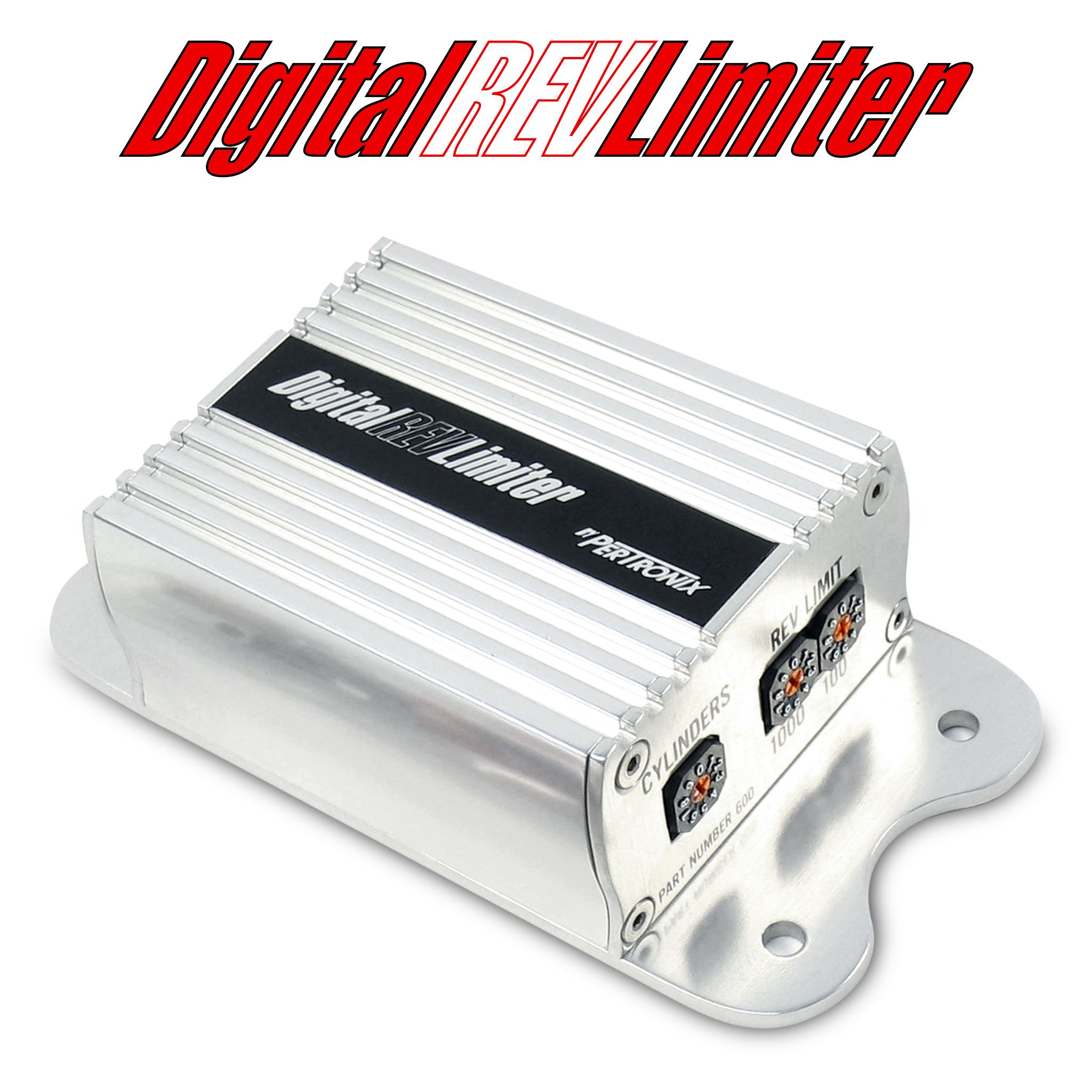 Digital Rev Limiter
Flame-Thrower Digital REV Limiters work with most even fire 4, 6 or 8 cylinder engines using points, OEM electronic or aftermarket inductive type ignition systems, including our own Ignitor and Ignitor II points replacement systems. This digital microcontroller based unit provides a much greater accuracy (+/- 0.01%) over analog systems.
Easy to use rotary switches permit settings with a resolution of 100 RPMs
Tachometer output with TTL interface and near 50% duty cycle make our limiters compatible with most modern tachometers
Reverse voltage protection
Conformal coated surface mount PCB for reliability
Easy four wire hookup
Compact size: 3"L x 2.5"W x 1.4"H
Lightweight .75 LBS
Legal in all 50 states and Canada (C.A.R.B. E.O. #D-57-22)
PerTronix Tech Series: Installing a DIgital HP Ignition Box
FIND THE PERFECT PART
Search Products
Search by Vehicle