Search Products
Search by vehicle
Compu-Fire VW Ignition Products
Volkswagen Bugs and Buses are revered in automotive history. With their distinctive aesthetic, they have become a part of pop-culture world-wide. But they may not be the most reliable vehicle on the planet. Compu-Fire VW products are designed for reliability and longevity to keep your beloved VW healthy for years to come.
Product Highlights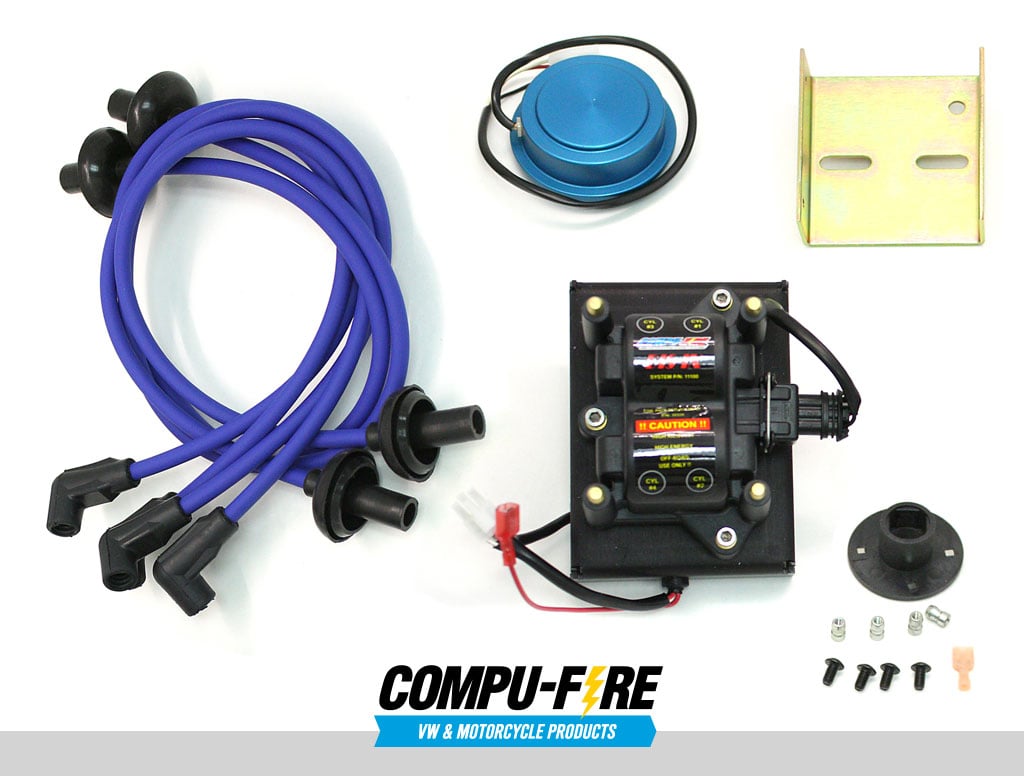 Compu-Fire VW Ignition Systems
Throw away that old match book cover that you use to adjust your points. Compu-FIre Ignition products will help you convert your old points to an electronic ignition and our Dis-IX Distributorless Ignition is the ultimate system for MAX spark.
No more adjusting points made of poor quality materials, improved starting and a cleaner, hotter spark
Dis-IX Distributorless system uses a separate coil for each bank of cylinders

Bullet-proof design used in race applications guarantees trouble-free service
3X the energy of a conventional electronic ignition system
60,000 volts of spark energy
Race proven performance and durability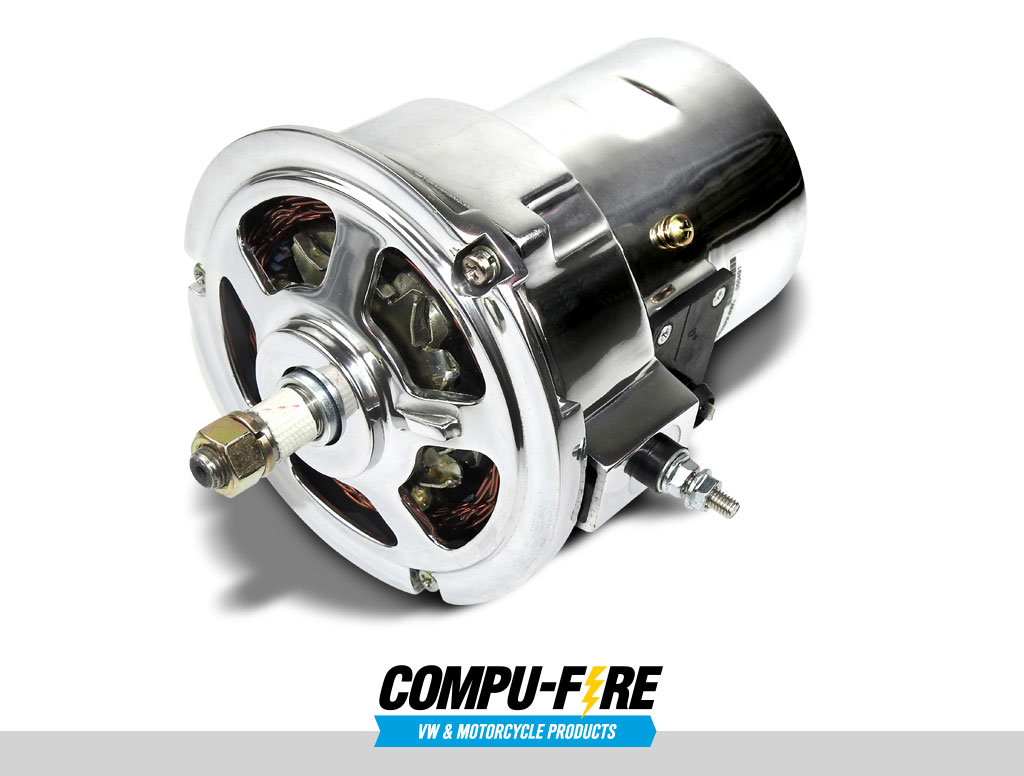 Compu-Fire VW Alternators
More power, no problem. Compu-Fire Alternators have charging capability to supply enough power to all your lights, stereo equipment and any other embellishments on your vehicle.
90-AMPS of charging power
Charging starts at 900 RPM
Internally regulated
Offer longevity and reliability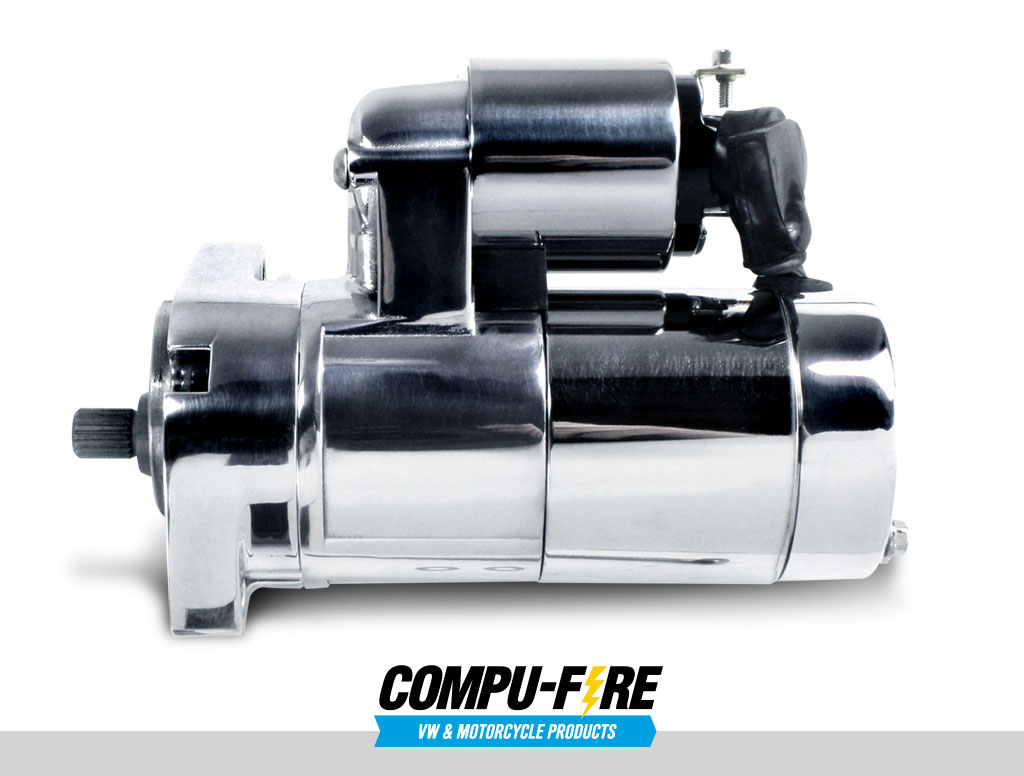 Compu-Fire VW Starters
Too many slow starts? Compu-Fire high-torque starters are designed to get your VW motor spinning.
Heavy duty construction for years of trouble-free service
Multiple applications for modified transmissions and motors
Simple bolt-on application
Tech Resources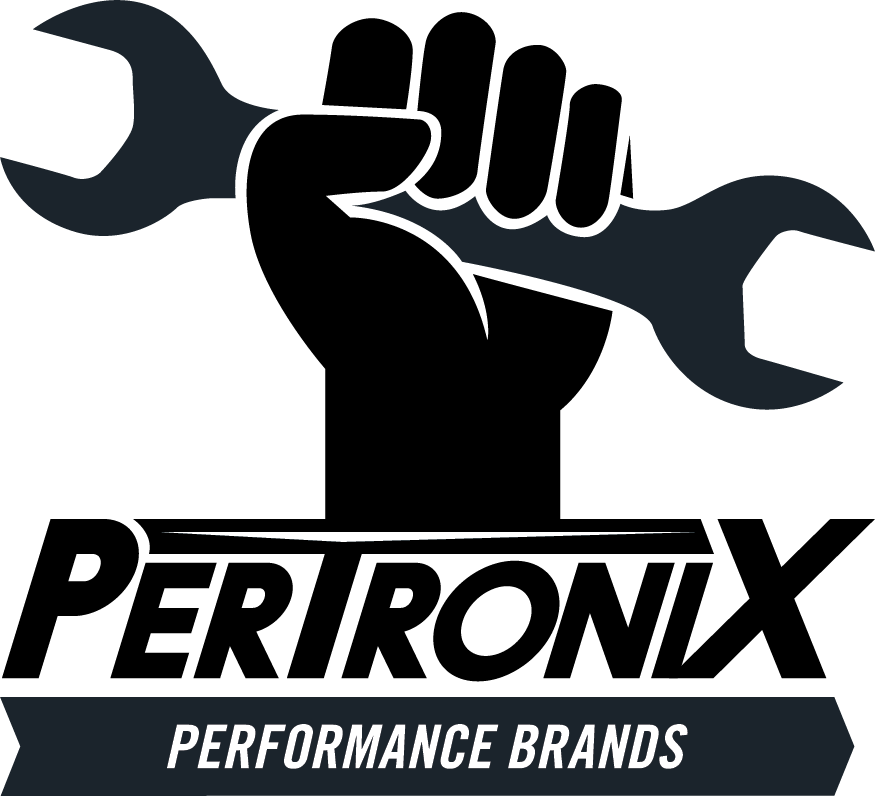 Call us
Our qualified team is always here to answer your questions at 909-599-5955
Contact Us
FIND THE PERFECT PART
Search Products
Search by Vehicle