Search Products
Search by vehicle
Compu-Fire for Harley Davidson
Compu-Fire offers a complete line of components to help you achieve optimum electrical performance for your Harley Davidson motorcycle. From ignition systems to starters, gear sets to charging systems, you can rely on Compu-Fire to keep your motorcycle ready for the ride.
Product Highlights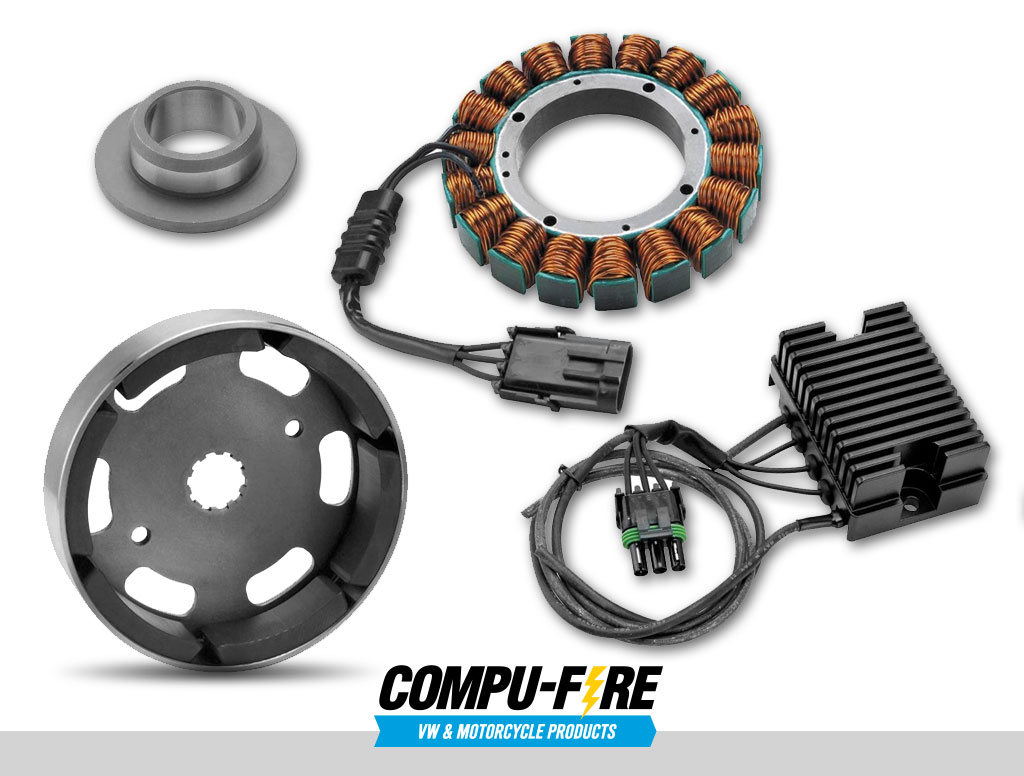 Compu-Fire 3Phase Charging System
The Compu-FIre 40 AMP 3Phase charging systems provide 25 AMPS at idle and 40 AMPS continuously above 2800 RPM.
Unique narrow rotor and stator combination fits Softail/Dyna primary cases and the voltage regulator bolts without any frame modifications
Precision balanced vented rotor keeps the stator cooler in closed primary systems to maintain maximum output under all high-current draw conditions
Large flanged seal spacer provides maximum support for the rotor
Voltage regulator output is calibrated to 14.25 volts from idle on up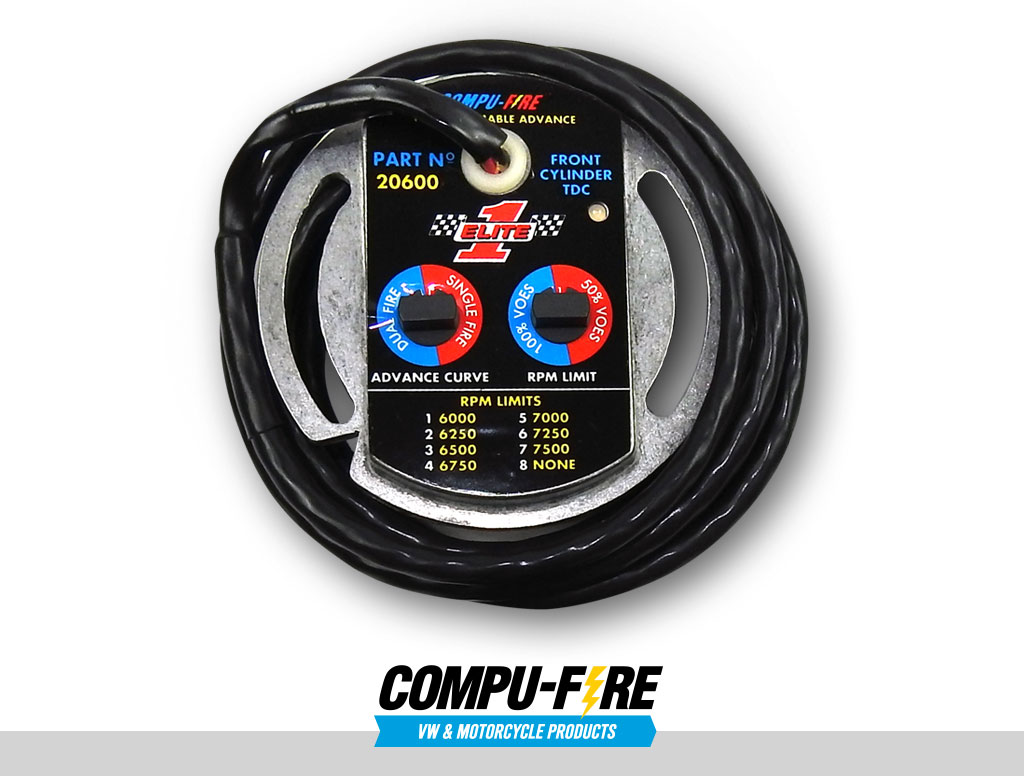 Compu-Fire Ignition Module Kits
Compu-Fire Ignition Module Kits will help you advance. We offer a mechanical, electronic and selectable Igntion Modules to help you advance. The Compu-Fire Selectable Advance Ignition Module is the most user-friendly ignition on the market.
Advance range of curves to meet the needs of engines from stock to heavily modified
Large rotary switches allow advance curve and RPM limiter selection
Easy installation is made possible with a built-in LED static timing light
Extended temperature and low-voltage operation with soft start circuitry for easy starting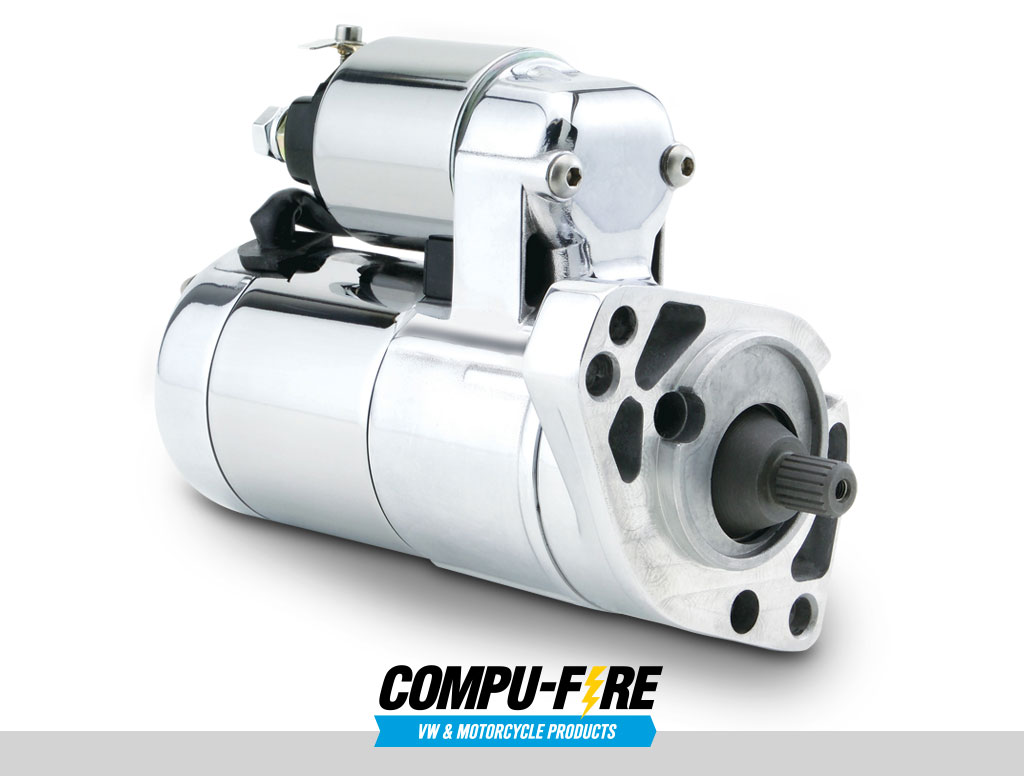 Compu-Fire Gen3 Starter
The Compu-Fire Gen3 Starters are the only starters in the V-Twin Motorcycle industry that are engineered for cranking large displacement, high compression engines without the need for compression releases.
Produces more cranking power than 2KW starters with half the current draw
High energy neodymium magnets, high efficiency motor windings, and 6:1 planetary gear reduction are unqiue to this starter
Splined output shaft, stepped jackshaft bolt, and shortened case design allow just one part numner to cover all Big Twins from 1990 to present
FIND THE PERFECT PART
Search Products
Search by Vehicle